Golden is a great place to ride a bike. From the Lookout Mountain Hill Climb to the Golden Bicycle Cruise, there are cycling activities for all levels of riders. Mountain bikers can shred the trails, bike paths offer scenic routes and the roads range from rolling hills to heart-pounding climbs.
According to the U.S. Department of Transportation, in the U.S. 24% of all bicycle trips are made by women while 76% are made by men. Colorado is not only a great place to ride but the state also has a lead in the number of women cycling. Bicycle Colorado reports that 50% of men in the state reported riding compared to 37% of females. Women's cycling is on the rise, however, there's definitely room for growth. Happily, several events supporting women's cycling are taking place in Golden this August.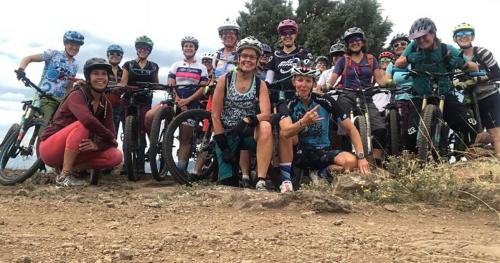 Ride like a Girl: The Third Annual Colorado Women's Ride Day
Connecting people through cycling and especially encouraging women in the sport are goals of Big Ring Cycles in Golden. The shop hosts many events for cyclists including weekly Thursday night group road rides, but also focuses more specifically on supporting women cyclists with women's tech clinics and the shop's signature, Ride Like a Girl event at the beginning of August. Since its creation three years ago, Ride Like a Girl engages women of all abilities, from novice riders to seasoned veterans, on women-led mountain bike and road rides.
This year's Ride Like a Girl will be held on Sunday, August 4th at Tony Grampsas Memorial Park in Golden. The five ride routes range in difficulty from challenging – including the advanced road ride up Lookout Mountain – to a casual mountain bike route on North Table Mountain. In response to requests, a cruiser bike path route was added this year to make the rides accessible to even the most casual women riders. Following the women-led rides, cyclists return to a celebration including drinks and a delicious brunch by The Basted Egg. Stacey Mulligan of Bicycle Colorado will be leading one of the rides and speaking afterwards about training, nutrition, advocacy and more. Andrea Holt from Cycle Massage Therapy will be on hand with chair massages. Chenelle Reeves will be serving up delicious High Brew Coffee, and representatives from various cycling organizations will be on hand. Besides scoring prizes and swag, this is a great chance for women to connect with other cyclists, and learn more about cycling opportunities in the area. The event has grown each year and organizers are hoping to continue strengthening the community of women riders in Colorado.
"It started with the desire to connect some of the amazing women cyclists we know and to encourage more women riders. We all began as novice riders so we wanted to support riders from newbies to seasoned veterans," commented Michelle Wolins of Big Ring Cycles. The event also supports the future of cycling by donating a portion of the proceeds to young cyclists in the Colorado High School Cycling League.
To register for this event, visit http://www.bigringcycles.com/to/RideLikeaGirl If you would like to get involved, please email michelle.w@bigringcycles.com
The Colorado Classic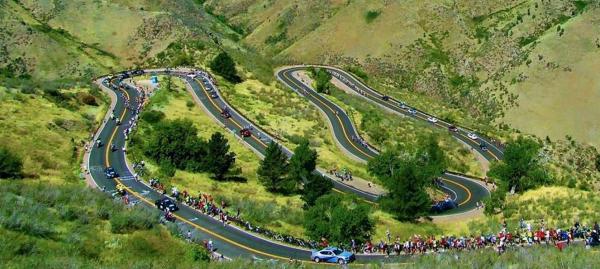 On August 24th, the professional women cyclists roll into Golden in Stage 3 of the Colorado Classic. This premier women's pro road race brings together the top pro cyclists from around the world, including former Olympians and World Tour champions. Stage 3 in Golden will be a great spectator race with seven fast laps of a nine-mile circuit that starts and finishes under the iconic Golden arch downtown. (It is worth noting that women are significantly underrepresented in bicycle racing comprising only 14% of licensed racers according to the 2013 USA Cycling Membership Survey.) In typical Golden-style, there are ways for everyone to get involved including a casual ride the night before which finishes in the park with a movie.
We are proud that Golden is taking a prominent role in empowering women cyclists!
About Big Ring Cycles
Big Ring Cycles is the place for dreamers. Whether your dream leads you to the dirt, gravel or pavement, we will do everything to fuel your passion for cycling. We are dedicated to providing the very best in performance bicycles and customer service. We take pride in having some of the best bicycle technicians in the front range. To help every rider love their time on the bike, we offer professional bike fitting and customized saddle and insole programs. We are passionate about riding, bringing the biking community together and enjoying a good cup of coffee. Stop in.