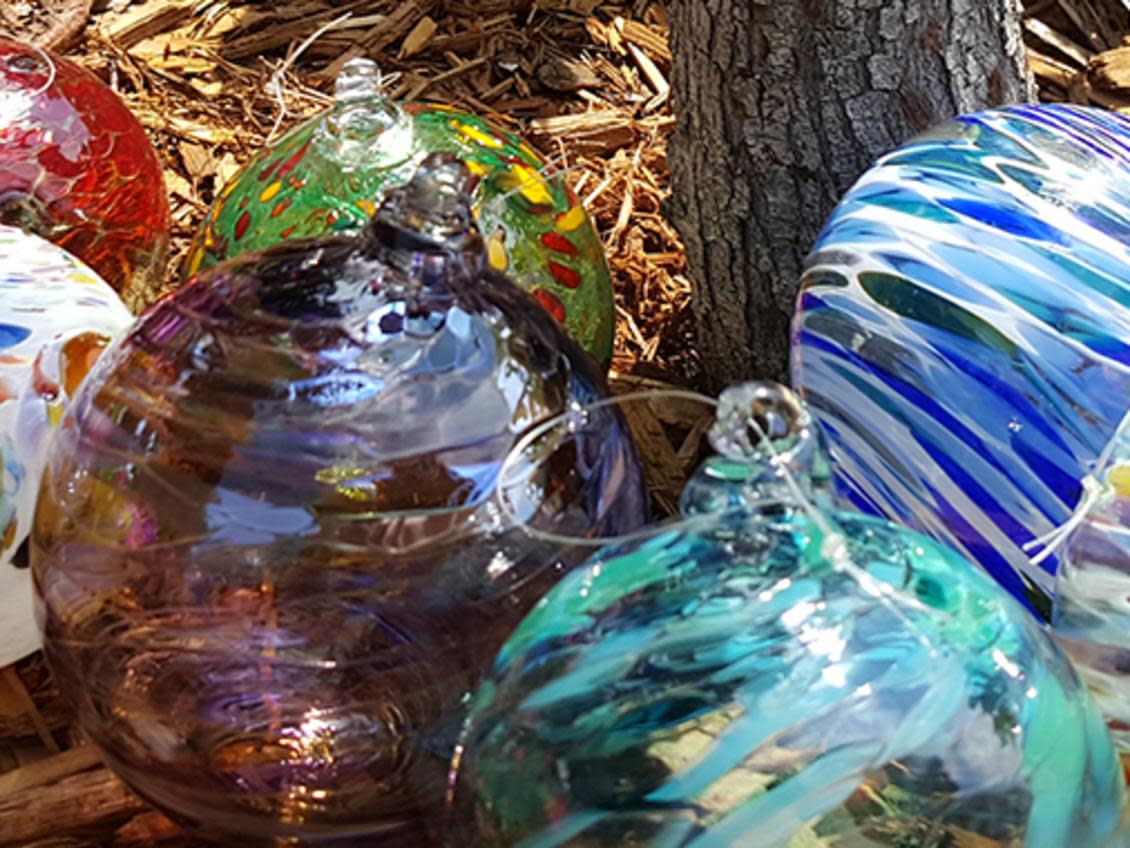 All throughout October, the Golden Glass Orb Hunt offers an adventurous way to find – and keep - one-of-a-kind works of art hidden in Golden.
Starting on October 1, one gorgeous glass orb will be hidden somewhere in the city and two glass orbs on Saturdays and Sundays. Placement will happen at random times each day. Clues will be posted on Foothills Art Center's Instagram Stories with the hashtag #goldenglassorbhunt with updates and follow-up clues as needed. Make sure you follow @foothillsartcenter so you can keep up with the latest updates.
Colorado artists handcrafted these colorful one-of-a-kind glass orbs. Orbs can be found on public land anywhere within Golden city limits; you can view the map here and the city is highlighted in gold.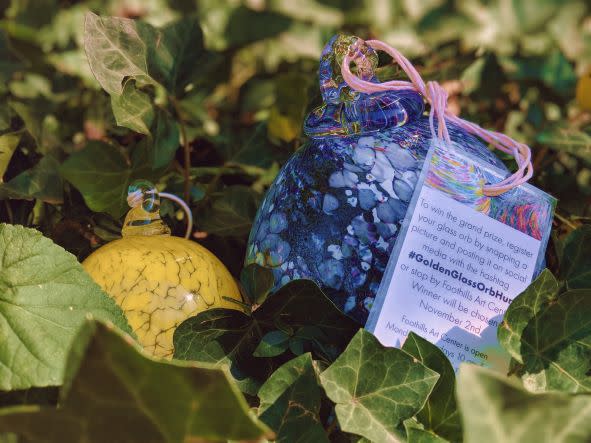 Glass orbs will not be hidden on private property, a driving range, in the creek, the middle of an established trail, or other places that would be unsafe for hunters.
If you find an orb, do your best to immediately create a post from a public Instagram account (creating a second account if need be), and tag it with the hashtag #goldenglassorbhunt. Or email Foothills Art Center directly at anna@foothillsartcenter.org.
More info is found here. Happy hunting!