As the executive director at Foothills Art Center (FAC) in downtown Golden, Hassan Najjar wouldn't trade his job for anything. "My job changes all the time," he explains. "Every few weeks there is something new to play with, to learn about." Najjar loves working with creative people and finds being around the arts energizing.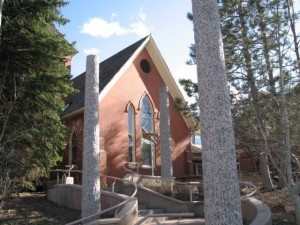 And no wonder—FAC is a busy place with rotating exhibits, summer camps and plenty of engaging classes. Plus, the center just opened a large courtyard that is a wonderful complement to the sculpture garden.
Here is Hassan's Perfect Golden Day:
I'd start the day off with a chocolate hazelnut coffee and scones at Higher Grounds Café in downtown Golden with my wife and twins. Higher Grounds has the best flavored coffee.
Then we'd walk up to Foothills Art Center to take in the art. I love to hold the babies up to the artwork, see their reactions and talk to them about it. Then we'd relax in the sculpture garden and let the kids play in the grass.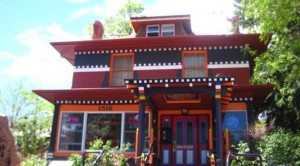 For lunch, we would walk next door to the Sherpa House—my favorite restaurant in Golden. We'd enjoy a delicious and unique meal on their shady patio. I need a new pair of sunglasses, so after lunch we would walk down to Vital Outdoors and peruse their great selection.
My wife loves the shops in Golden, but her favorite is Rewind Consignments, across from the Golden Visitors Center. Those ladies always have new vintage goods.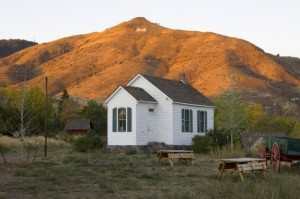 I love feeding the chickens in Clear Creek History Park with the twins, so we'd walk up there. After dipping our toes in the creek, the Golden Farmers Market would be our next destination to pick up some fresh goods for dinner—veggies, honey, jam. To find a little inspiration for dinner, the library's cookbook section would be our next stop. And since the twins would be tired, we'd grab some good night books from the children's section and head home for the day.