Art lovers and adventurers, get ready for some socially distanced fun! Throughout February, a one-of-a-kind glass orb will be hidden daily somewhere in Golden by Foothills Art Center. On weekdays, one glass orb will be hidden and on Saturdays and Sundays, there will be two orbs hidden. "Finders are keepers" of these beautiful orbs handcrafted by artists Corey Silverman of The Furnace: A Glassworks and Dottie Boscamp of Glass Rocks.
According to Hassan Najjar, the executive director of Foothills Art Center and creator of the Golden Glass Orb Hunt, "Whether or not you find an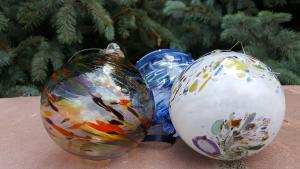 orb, the real treasure of this annual tradition is to enjoy Golden and add a bit of adventure and art to your day."
Finding the orbs is about wit and the willingness to learn about Golden, along with some luck and good timing. Placement will happen at random times each day. Foothills Art Center will post a clue on Instagram Stories with the hashtag #goldenglassorbhunt after an orb has been placed, with updates and follow-up clues as needed. Follow @foothillsartcenter on Instagram to play along and to keep up with the latest updates.
Rules of the Hunt:
From February 1 – 28, 2021, orbs can be found anywhere within Golden city limits that is a public area; map here: http://maps.cityofgolden.net/ (the city is highlighted in purple).
You won't find them on private property, at a driving range, in the creek, in the middle of an established trail, nor other places that would be unsafe for hunters.
Orbs are free if you find them.
One orb per person – if you have already found an orb during the hunt please leave the remainder of the orbs for others to find and enjoy.
More information can be found at: foothillsartcenter.org/orb-hunt!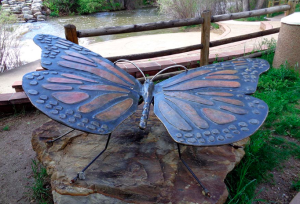 Combine Your Treasure Hunt with Self-Guided History or Art Walking Tour
Why not combine your treasure hunt with a free, self-guided history walking tour? Golden has both a Public Art Walk and a History Tour to round out your Golden adventure. For the art tour, download a Public Walk map and follow along to more than two dozen different murals, statues, and other public art works around town.
The Golden History Museum created the History Tour. Simply download the tour to navigate to more than a dozen historic spots on a one-and-a-half mile walk past beautiful homes, stone buildings, gardens, a re-created historic farm and school yard, and a historic chicken coop filled with heritage chickens.