28TH ANNUAL GOLDEN FINE ARTS FESTIVAL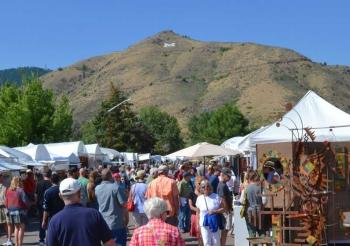 Saturday & Sunday, August 18-19, 2018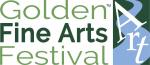 10:00 AM – 5:00 PM
Free Admission

With free admission to the public and its prime location in historic downtown on 11th Street, the premier event draws over 35,000 visitors over two days. The prestigious juried art show will be limited to 134 artists in nine media categories, including jewelry, painting, photography and sculpture. Produced by the Golden Chamber of Commerce, Golden Fine Arts Festival is a trademark, award-winning annual event with national recognition. 

Come enjoy amazing art, live music, locally brewed craft beer, food vendors, and free art activities for children!
PUBLIC ART COLLECTION
Golden's public art collection is renowned internationally and features some of the best bronze statues in Colorado. The over 30 bronze statues are located throughout the City. Also, keep an eye out for bright and beautiful murals throughout downtown.
PURCHASING ART
Looking to purchase art? Many of our great local businesses offer steals on taking home a piece of Golden. From Golden – themed jewelery at Creekside Jewelers to Gene Bauer Goldsmith, Golden's local artists offer art combining the Southwest feel with Golden community history!