30TH ANNUAL GOLDEN FINE ARTS FESTIVAL - Cancelled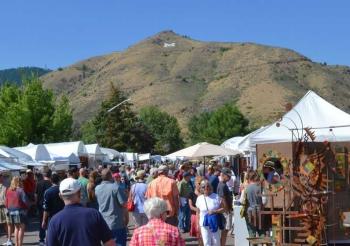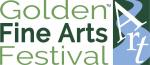 With deep regret, the Golden Chamber of Commerce Board of Directors has announced the cancellation of the 2020 Golden Fine Arts Festival, due to public health concerns regarding the COVID-19 pandemic.  After a thorough review of current guidelines for the State of Colorado, Jefferson County and the City of Golden, the Golden Chamber has determined that the event cannot be held as it has the past 29 years.
The Golden Fine Arts Festival has traditionally been an opportunity to bring Artists and the community together to celebrate creativity and art. The Chamber will now turn its focus to options and alternatives that are in line with social distancing guidelines, that continue to promote community spirit and connection through art – on behalf of the Golden Fine Arts Festival.  Stay tuned!
.  
PUBLIC ART COLLECTION
Golden's public art collection is renowned internationally and features some of the best bronze statues in Colorado. The over 30 bronze statues are located throughout the City. Also, keep an eye out for bright and beautiful murals throughout downtown.