Coors 150th Anniversary
Coors Brewery is celebrating a remarkable milestone as it marks its 150th anniversary in Golden, Colorado. For over a century and a half, this iconic brewery has been a beacon of craftsmanship and dedication to brewing excellence. Nestled against the breathtaking Rocky Mountains right here in Golden, Coors Brewery has not only become a symbol of the region but also an integral part of American brewing history. This celebration is a testament to the enduring legacy of Coors, its unwavering commitment to quality, and the many ways Coors serves Golden and our local economy. Cheers to 150 years, Coors Brewery!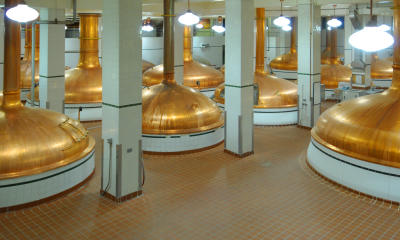 DATE
Saturday, September 30, 2023
LOCATION
Downtown Golden, on Washington Ave. between 11th and 13th streets. 
Parfet Park -719 10th St, Golden 
TIME
Washington Avenue Street Festival Washington
Free and open to the public 1 pm – 6 pm
Parfet Park Family Festival
Free and Open to the public 12 pm – 6 pm
Cost: 
No admission charge, photo ID for 21+ required to purchase beer or branded merch. A portion of the proceeds from beer sales that day will benefit Golden community partners.
Helpful Links
ROAD CLOSURES
Clear Creek Parking Lot @ 10th and Archer Streets
• Portions of the lot will be closed to the public beginning Thursday, 9/28 through Sunday, 10/1 for a private event.
• 10th Street from Ford Street to Easley Road will close from 5 pm – 11 pm on 9/30
Washington Avenue Street Festival 1pm – 6 pm
Saturday, September 30th Road Closures:
• 8 a.m. – 8 p.m. 12th St between Washington & Prospectors Alley
• 11 a.m. – 7 p.m. Washington between 11th & 13th
• 11 a.m. – 7 p.m.12th St. between Miners & Prospectors Alley
Parfet Park Venue 12 pm – 6 pm
Friday, September 29
• Parfet Park closes at 8 a.m. for set up
• Jackson Street from 10th Street to Water Street closed for set up
Coors 150th Anniversary - Story Behind Coors Banquet
AS COORS CELEBRATES ITS 150TH ANNIVERSARY IN SEPTEMBER, IT'S FUN TO TRAVEL BACK TO THE GOLDEN OF 1873 It was in 1873 that a young immigrant from Barmen, Germany discovered some natural springs in Golden, Colorado and with a partner…
Hayrides, Wild West Oktoberfest, Fall Foliage & 150 Years of Coors Golden, Colorado really lives up to its name in Autumn! Whether you're looking for foothills hikes, close-by culture, easy evenings out or a reason to raise a…