Thanksgiving is one of our favorite holidays! What's not to love about a day dedicated to food, family, friends and feeling thankful? Whether you're planning to dine out, order in, or cook your own feast, Golden's got you covered.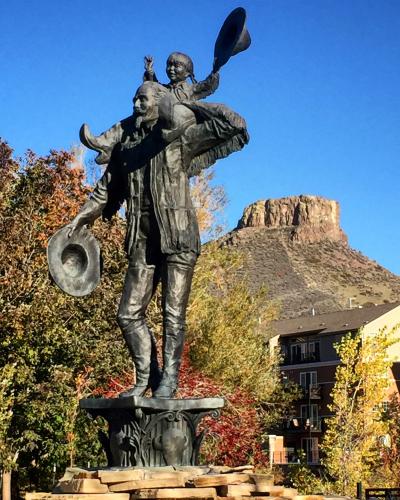 Here are a few ideas to make your Thanksgiving Golden: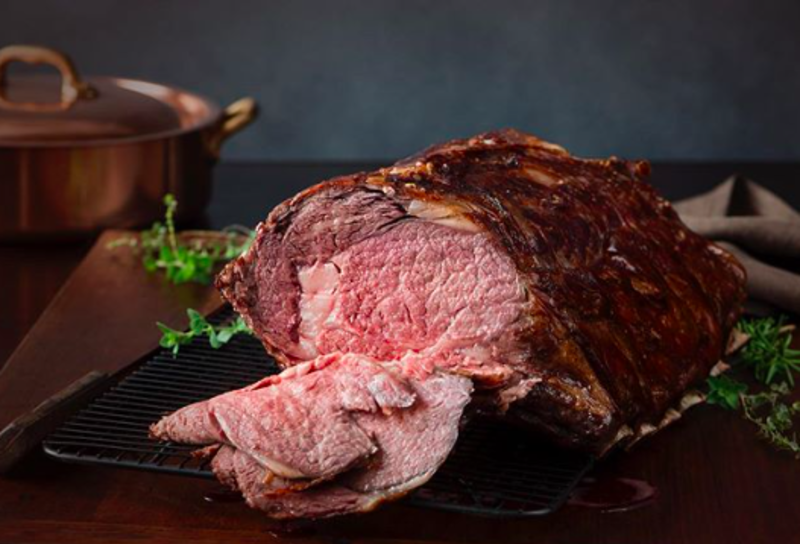 Bridgewater Grill at The Golden Hotel offers a dine-in or to-go four-course feast with starters, soup or salad, entrée choices of Traditional Turkey, Pork Porchetta or Roasted Cauliflower and desserts, including the divine sounding Sweet Potato & Heath Bar Bread Pudding! Reservations are required. Read about Thanksgiving at Bridgewater Grill at The Golden Hotel.
Cantina at The Table Mountain Inn offers a Southwestern Thanksgiving with cantina menus and holiday specials for Breakfast (7 - 10 a.m.), plus Lunch & Dinner (11 a.m. - close). Read more about Thanksgiving specials at Cantina at The Table Mountain Inn.

Biscuits & Berries is the award-winning Golden-based catering company that creates the wonderful food you'll find at Fossil Trace's Schnepf's Restaurant. Biscuits & Berries offers "Thanksgiving Package Deliveries," a delectable meal featuring Pilsner Brined Turkey, Chai-Glazed Sweet Potatoes, and more. See Biscuits & Berries full menu.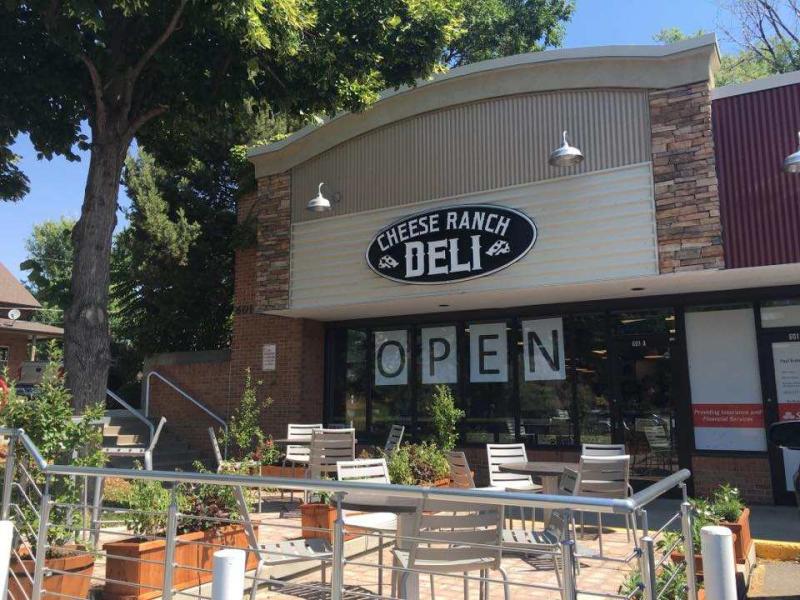 The Cheese Ranch is the perfect spot to order a charcuterie tray or cheese plate to give your guests something special to enjoy before the turkey. Or, if you're lucky enough to be the guest, why not bring a gorgeous plate from The Cheese Ranch. Read more about The Cheese Ranch ordering details.
Grateful Bread Company offers Saturday retail hours. Plan ahead and hit this highly regarded from-scratch bakery for the metro area's best artisan bread, pastries, cookies and more. 
Golden Poultry & Meats offers reservations for fresh turkeys, honey-glazed hams, fabulous pies, and delectable sides – but you better order ahead as they are sure to sell out. Read more information about ordering from Golden Poultry & Meats.
Golden Goods Market on Washington Ave. is your go-to spot for gourmet goodies, specialty sauces, and many "only in Colorado" food items. While you're there, pop into Golden Goods, Inc. next door and pick up a fun family game to enjoy after your Thanksgiving feast.
Pangea Coffee Roasters offers gourmet coffee, expertly roasted right here in Golden. Pick up a bag of their fresh-roasted perfection for a hostess gift or start your Thanksgiving day right by brewing a pot to fuel you in the kitchen! Find more information about Pangea Coffee Roasters.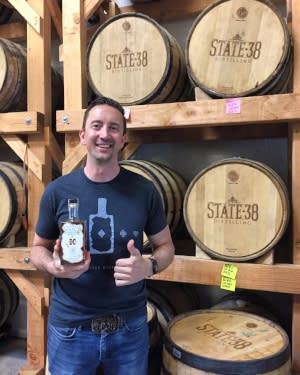 State 38 can help you find the perfect spirit to complement your holiday feast. Whether you want to toast with bourbon, whiskey, agave spirits, vodkas, or gin, this Golden-based distiller has something special. Find more information about State 38.
Atðst's hand-crafted American aperitivos are sure to be a wonderful addition to your Thanksgiving. A fresher, more flavorful and lighter way to imbibe, Atðst has various offerings.
Do you know of other favorite Golden restaurants offering Thanksgiving specials? Let us know so we can support our local Golden neighbors this holiday season. And speaking of supporting Golden businesses, don't forget the Saturday after Thanksgiving, November 27, is Small Business Saturday! Shop Golden and stop by the Shop Small Welcome Center at the Golden Visitors Center from 10 a.m. to noon to pick up a tote bag and kids' holiday art activity.