Experience Golden like a local during the week.
With these long summer days, you have plenty of time for happy hour and a hike, dinner on a patio, live music, or ice cream outings. Enjoy fewer crowds and more room to roam.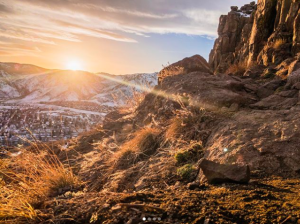 Happy Hour and a Sunset Hike. Had a long day at work? Hit happy hour at Cast Iron Tavern (Wednesday - Friday) or Ace-Hi Tavern (Monday - Friday), then hike to prime Golden sunset spots such as the top of North Table Mountain, Panorama Point in Golden Gate Canyon State Park or the Windy Saddle Lookout. Or you can simply take a leisurely drive up Lookout Mountain and park near Buffalo Bill Museum and Grave. The views won't disappoint. If you are hiking these trails, be sure to check closing hours and be kind to the trails and other trail users. 
Earn your Dinner with a Ride or Run. Build up the courage for the most iconic bike climb in Colorado, the pedal up Lookout Mountain from downtown Golden. It's only 4.57 miles, but it climbs 1,280 vertical feet with an average grade of 5.3%. Or if you're more of a runner, join the Runner's Roost Run Club Thursdays for casual, social miles. Typically it's a 3-5 mile no-drop run for all paces starting at Runners Roost Golden and more fun follows at the Golden Mill (free beer for runners!). Afterward, enjoy dinner on one of Golden's epic patios. The Buffalo Rose has a spectacular retractable roof in their Sky Bar, Sherpa house has a peaceful patio and garden at the top of Washington Ave. and Woody's Woodfired Pizza has a great outdoor deck adorned with flower baskets.
Make Trails with the Golden Tap Trail. This fun and worthwhile summer endeavor will take you to the best breweries and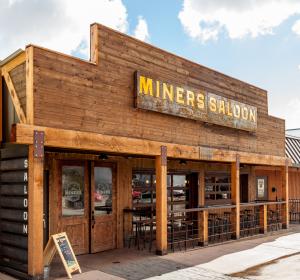 distilleries around Golden with a mobile passport that'll score you some great deals. If you redeem deals at 7 locations you will earn a Golden Tap Trail stainless steel pint glass!
Come for the Live Music. Upgrade your weeknight out with live music at Miners Saloon on Wednesday evenings or enjoy listening and gazing at the beautiful surrounding mesas with live music on the patio at Goosetown Station Thursdays and Fridays. You can also check the Golden Mill's event calendar for upcoming live music on various Wednesdays, Thursdays, and Fridays. 
Weeknight Self-Care. Weekends during the summer are typically too busy with events, travel, and big adventures to really take care of yourself. That leaves weekdays as your best option for self-care. Head to the Woodhouse Day Spa for a facial, massage, or detox (open weekdays until 6 pm), or Urban Escape Day Spa (open weekdays until 7 pm) has great options for advanced aesthetics or mani/pedis. If yoga is more your thing, try Center Strength Studio, PranaTonic or Kindness Yoga.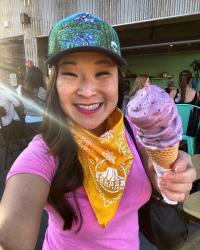 Ice Cream Outings. Break up the week with a fun family ice cream outing. Try Golden Sweets for that true ice cream shop feel, Happy Cones at the Golden Mill for their New Zealand-style ice cream, Goozell for self-serve frozen yogurt, and Amore Gelato at Tributary Food Hall for those delicious cookie ice cream sandwiches. 
Trivia Night. Finally, test your knowledge of random facts at Tributary Food Hall's Tuesday night trivia, or if Wednesdays work better head on over to Trailhead Taphouse & Kitchen for their trivia night. This is a great way to meet Golden locals and enjoy an evening of food, fun, and laughter.
Check out our weekly event schedule for more events and ideas to liven up your weeknights.