Ho ho ho! The holiday shopping season has arrived and this year, buying local has never been so important. Golden businesses are counting on the community to help weather the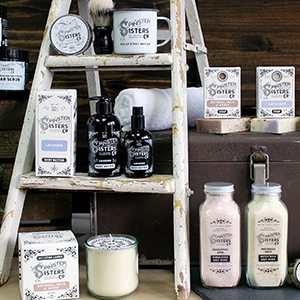 pandemic and folks on your holiday list will love receiving unique local gifts.  Here are nine ways to shop Golden this holiday season:
1. Make Your Golden Gift List & Check it Twice – The hardest part of holiday shopping is figuring out what to buy! This year, Good To Be Golden has you covered with a series of holiday gift guides, including Golden Gifts for Kids & Teens, Gifts for the Person Who Seemingly Has Everything, Gifts for Outdoor Enthusiasts and many more. Visit goodtobegoldenco.com for all of the gift guides and to figure out exactly what you want to buy in Golden.
2. At Your Service – Most Golden retailers are eager to help you find the perfect gift. Call or email to ask for help – they will be delighted to offer ideas  and some even offer shopping via zoom/video call! Some stores offer curbside pick-up and many offer personal shopping appointments - just call and ask! Most are at your service and willing to be creative this season.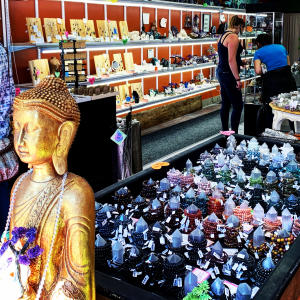 3. Park Once (and for FREE!) & Bustle About Town – You can knock out all your holiday shopping in one afternoon. Just park (for free!), grab a cuppa Joe from your favorite coffee house and get after it with your holiday list in hand! Enjoy fresh air and mountain views as you move from store-to-store.
4. Go Golden Online – If you prefer to shop from the comforts of home, you can find many Golden retailers online including Spinster Sisters – which has sweet-smelling soaps, lotions and salves (we love the bath bombs!); Vital Outdoors – which offers outdoor gear and clothing from all the big brands; Icelantic – for skis and winter apparel. You can find a list of many Golden businesses offering online shopping here.
5. A Gift in Good Taste: Restaurant Gift Cards – Show Golden restaurants some love and purchase a gift card to treat someone special to a dinner, lunch or even breakfast in Golden. Be creative – pick up a gift card to a favorite lunch spot and package it with tickets to a museum for a perfect afternoon outing.
6. No Experience Necessary – While experience might not be necessary, it sure can be fun! Why not gift Golden experiences such as museum memberships, a relaxing facial or massage, a climbing adventure with a Golden outfitter, a photo session with a Golden photographer. Check the Good to be Golden website for a list of cool Golden Experiences.
7. Shop Small Business Saturday on November 28 – Visit Golden will offer free Shop Small gift bags and many retailers will have sales and giveaways on Small Business Saturday. Golden stores will also have deals during Black Friday (November 27), Museum Shop Sunday (November 29) and Cyber Monday (November 30). Go Golden all shopping season!
8. Share Cheer(s) from a Golden Brewery or Distillery – Cocktail kits, spirits, growlers, 6-packs are all wonderful ways to spread holiday cheer and support Golden businesses.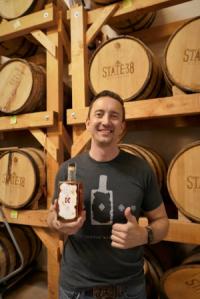 9. Get Artsy at Foothills Art Center's Holiday Art Market – For 46 years, this has been the spot for artsy handmade, artisan gifts. Check out the details here and stock up while supporting artists and this wonderful Golden arts center.
Thanks for shopping Golden this holiday season!