Celebrate mom in Golden for Mother's Day this year. Only 15 minutes from downtown Denver, Golden feels a world away with its nearby mountains and small town charm. Make a day of it and be sure to:
Eat
Treat her to a delicious brunch at one of Golden's wonderful restaurants. Several have special Mother's Day offerings including Bridgewater Grill, Schnepfs, Table Mountain Inn's Cantina, Abejas, Sassafras American Eatery, Indulge Bistro & Wine Bar and more. If it's a lovely spring day, pick up a picnic from The Golden Mill or Tributary Food Hall and Drinkery and spread out in Lions Park or along Clear Creek.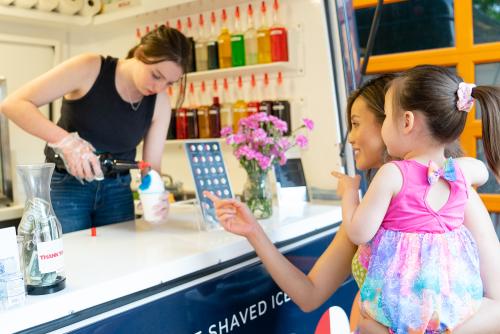 Shop
Browse Golden's  charming, locally owned shops. Sample all the sweet smelling lotions at Spinster Sisters, try on artisan jewelry at Baby Doe's or Creekside Jewelers, grab a new outfit at Truly BoHotique or Toad & Co., browse the artwork at Spirits in the Wind, or pick up a game, gift or craft at Marrygrams. 
Create
Surprise mom by taking her to the No Fear Watercolor Class at Foothills Art Center on May 7th from 10 am - 3 pm and have a great time taking a journey into color, technique, and expression together! Together you'll create beautiful artwork that you will enjoy and share with family and friends while bonding with mom. 
Experience
Step back in time at the Golden History Museum & Park where you can feed the heritage chickens and walk amongst a 1800s homestead or browse museum exhibits on Golden's history. Get excited for summer hikes with a visit to the American Mountaineering Museum. Check out quilts on display at the Rocky Mountain Quilt Museum or stroll through the galleries at Foothills Art Center.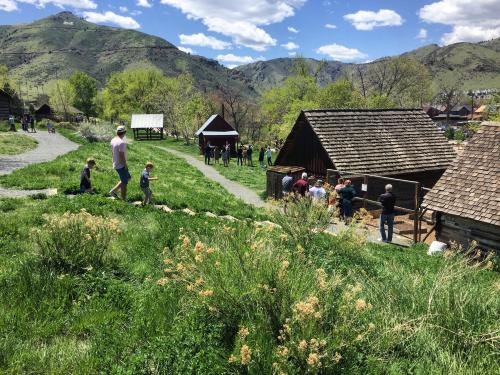 Sip
Stop for a coffee and sit on the patio at Café 13, Pangea or the Windy Saddle. Savor a glass of vino and admire the flowers along Washington Ave. on the patio at Old Capitol Grill or enjoy a craft beer at one of Golden's ten craft breweries, many that feature beer gardens with cornhole and gorgeous mountain views. Sample craft cocktails at State 38 or Golden Moon.
Hike or Bike
Check out these family friendly Golden hikes to enjoy with Mom. Or rent e-bikes from Adventure West or Pedego to pedal around Golden.
No matter what you decide to do, enjoy your perfect day in Golden with Mom. Be sure to bring her back again. In Golden, we celebrate moms all year long!