Here are ways to help support your favorite Golden businesses and attractions during the COVID-19 crisis. We are all in this together and together we can be #GoldenStrong and show why #GoldenRules!
BUY GIFT CARDS -- Why not pick up a few gift cards from your favorite Golden restaurant or shop? It will help Golden's businesses now and give you something to look forward to. With Easter, Mother's Day, and Graduation around the corner, get your shopping done early and support Golden when it needs it the most.
ORDER TAKEOUT -- Just because you're eating in doesn't mean you can't enjoy food from one of Golden's fabulous restaurants. With a variety of cuisine, Golden offers delicious dining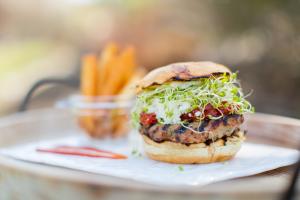 choices and many restaurants are offering curbside delivery, so you never even have to leave your car. Call your favorite Golden restaurant to see if they are open for delivery or take-out. If you can't pick up yourself, see if the restaurant offers delivery service or use DoorDash, GrubHub or UberEats to have the food delivered to you.
SHOP ONLINE -- Does your favorite Golden retailer offer online shopping? Many do, including Spinster Sisters, Vital Outdoors, State-38, and more. We've compiling a list of Golden shops offering online shopping, please email visitgolden@cityofgolden.net to be added to the list. Also, don't forget that many shops may not offer online shopping but are eager to take orders over the phone – just ask!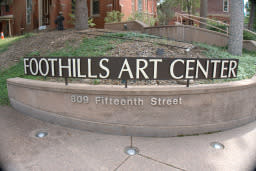 BECOME A MEMBER -- Membership has its privileges and most Golden cultural attractions offer very affordable yearlong memberships, including Foothills Art Center, the Colorado Railroad Museum, Golden History Museum, the Golden Chamber of Commerce and more. Become a member now to support your favorite museum or cultural attraction and soon you'll reap the benefits of member-only benefits and events.  
SOCIAL SUPPORT -- Engage with your favorite Golden businesses by following, liking and commenting on their posts. Leave a positive Google, Yelp, or Facebook review and let these businesses know how much you appreciate them.
WE WELCOME MORE IDEAS ON HOW TO PRACTICE THE GOLDEN RULE WITH OUR GOLDEN MERCHANTS. 
LET US KNOW IF YOU HAVE OTHER IDEAS TO HELP SHOW WHY GOLDEN RULES!