Only 20 Minutes Away from Stock Show, But a World Away in Atmosphere
"Howdy Folks, and Welcome to Golden!"   -- That's what the famous 58-foot long arch across Golden's main street has been saying to visitors since 1949, and it's never more true than during the National Western Stock Show & Rodeo and the Colorado Cowboy Poetry Gathering.
Located in pretty Clear Creek Valley, Colorado's first capital city has long been known as the home of Coors – the largest single brewing site in the world producing a staggering 13 million barrels of beer a year (that's roughly 4.3 billion bottles!).
But unlike Denver and many of the newer suburbs, Golden has never forgotten its Western roots and history.  Golden's "Old West" style main street is lined with historic buildings that now house Western art galleries, craft breweries, restaurants, one-of-a-kind shops, cafes, outdoor sporting goods stores and more.
Here are some great Western events and things to do in Golden during the Stock Show.
Listen to Some Authentic Cowboy Songs at the 2018 Colorado Cowboy Poetry Gathering
This colorful, musical festival has been celebrating cowboy heritage and entertainment since 1989 and will run this year Jan. 19-21, 2018. It grew of the traditions of cowboys sitting around the campfires at night during the great cattle drives of the American West and is an artistic link to the past, where a handshake was your word and the Code of the West meant living a life of integrity and respect.  It's also a lot of fun with music and laughs mixed with some authentic Western History.  Don't miss the Flying W Wranglers, 2016 Male Poet of the Year Floyd Beard and 16 other performers, all staged at the American Mountaineering Center in downtown Golden.
Tour Coors, the World's Largest Single Site Brewery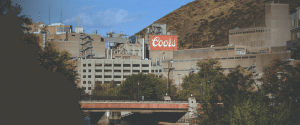 Real cowboys drink beer, and Coors is the official beer of the National Western Stock Show.  So come on out and have three free beers on Coors! The brewery has a free, 30-minute, self-paced tour of the malting, brewing and packaging of Coors Beer. You get to explore a room full of giant copper kettles and then stop in the packaging room, where thousands of cans and bottles whirl by, marching one-by-one on tread mills to be filled with beer and slotted into six packs.  After the tour, those 21 and over can sample three free glasses of Coors, Colorado Native, George Killians Irish Red and other Coors beers.  Cowboy Tip:   If you already know how beer is made, just ask for the "short tour," which is no tour at all.   They'll direct you straight to the free tasting room and gift shop. 
Meet Buffalo Bill
Buffalo Bill Cody was the most famous character in the history of the American West, a buffalo hunter, Pony Express rider, scout for the U.S. Army, and the showman who brought the Wild West to the rest of the world.  Starting in 1883, his Buffalo Bill's Wild West show was performed in more than a thousand cities in 12 different countries.  Bill brought along 640 cowboys, Indians, Vaqueros, ropers, trick riders, and sharpshooters, making his show more than 10 times the size of Beyonce's World Tour.  A version of his show takes place at the National Western on Jan. 14.
Sadly, Buffalo Bill was visiting his sister in Denver in 1917 when he died.  His funeral on top of Lookout Mountain was the largest in Colorado history.  Today, a fun museum near the grave brings his incredible story back to life with costumes, guns, artifacts like Chief Sitting Bull's headdress, posters and pictures from the show.  The drive to the grave site on top of the mountain begins in historic downtown Golden on the Lariat Loop Trail.  This is a white-knuckle thriller, with cliffs on every turn (and no guard rails), but the view from the museum's outdoor deck is worth it.
Get Your Train Fix at the Colorado Railroad Museum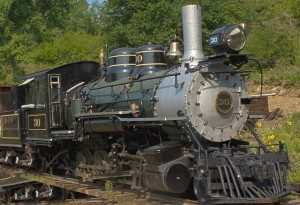 It was the railroads that won the West, and the Colorado Railroad Museum has the West's largest collection of narrow locomotives, cars and engines.  They also have model railroads and a half mile circle track – sort of a giant's toy train set – on which they run the famous Galloping Goose – a 1928 Pierce Arrow limousine put on train wheels with a bus welded on the back.  This contraption once ran on Lizard Head Pass and will be running again on Sat. Jan 20 and Jan. 27
Hike in a Real Colorado Ranch – the White Ranch
Ute and Arapaho Native Americans once camped and hunted on this land.   In 1865, James and Mary Bond built a homestead and farm here.  They were bound for California, but settled on this land after their young son was accidently killed under the wheels of their wagon.  Their house still stands on the park grounds.  There are 18 miles of multi-use trails for hiking, snowshoeing, cross country skiing or when the weather cooperates (as it often does in January) even mountain biking … all with panoramic mountain and homestead views.  The 4,300-acre park is located 2.7 miles from the restaurants and breweries in downtown Golden.
Feed The Chickens At the 1878 Pearce Ranch Homestead
Located right on the banks of Clear Creek in downtown Historic Golden, eight children were raised on this ranch and you can tour the barn, farmhouse, outbuildings and even feed the chickens, all in a pretty location within spitting distance of Golden's restaurants, breweries and shops
                                                                                          #  #  #  #  #  #  #  #  #