Colorado Mountain Club's Executive Director Scott Robson grew up with an 80403 zip code. Although no longer a Golden resident, he's amazed to see how the city has matured and become such an eclectic place, particularly for non-profits and the outdoor community.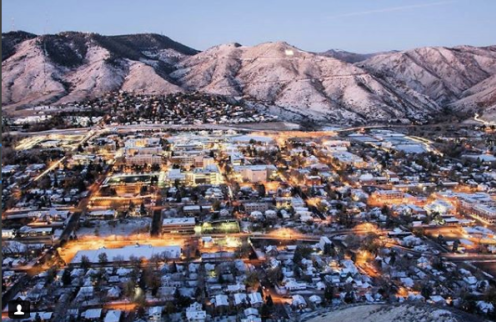 For almost four years, Robson has enjoyed running the oldest non-profit in Colorado focused on the outdoors. From the banks of Clear Creek and in the shadow of the Table Mesas and Lookout Mountain, CMC calls the American Mountaineering Center home. Through Robson's eyes, the community of Golden is an important part of CMC's success as a club.
"There's always amazing community support for CMC events and happenings at the American Mountaineering Museum—Golden really comes out for those. We feel lucky to be part of the cultural community here in Golden and couldn't be nearly as successful if we were in a different town," says Robson.
Since its beginning in 1912, CMC has grown from 25 charter members to 6,500 members in 11 chapters across the state. For over 100 years, the CMC has been a gateway to the mountains for novices and experts alike, offering an array of year-round activities, events and schools centered on outdoor recreation and connecting thousands of adventure-loving mountaineers.
In addition to the sheer numbers of outdoor enthusiasts who call Golden home, being close to a variety of recreational activities is also critical to the club, and Robson is no stranger to those. Here's his perfect Golden day:
In the morning, I would probably knock out an early workout at Earth Treks climbing gym. The indoor climbing scene there is second to none—one of, if not the best facility in the state, and then come into the office at the AMC.
I'm lucky enough that my fiancé works for the American Alpine Club in the same building, and we often take our morning coffee break together.
We'd bop out and walk Wylie-the-dog up Clear Creek path, heading over to Pangea for a good strong coffee. On the way back to the office, we'd swing through Golden Mill Country Store, buying some dog treats and peek in on the progress of hatching chicks in the spring.
My lunch favorite is El Callejon—they've got amazing Columbian papusas and tacos! After a few more hours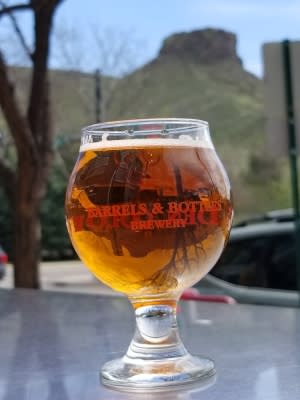 of work, we'd snag happy hour with friends and coworkers at either Mountain Toad Brewery or Barrels and Bottles with wine slushies and their great beer selection.
For date night, we love Indulge Bistro and Wine Bar.  After dinner, we'd take a stroll along Washington Avenue to Bent Gate Mountaineering which is not just a great gear shop but one of the very best outdoor shops in the state of Colorado. I love buying climbing and ski gear there and also partner with them whenever possible for unique outdoor events and seminars. One of Golden's best fall events is when the CMC and AAC host Bent Gate's "Kick-off to Ski Season" with a big party in the AMC parking lot.  
Before heading home for the night, we'd wander across the street to Icelantic Skis to see their newest line of gear—from funky soft goods to, of course, their amazing skis. Icelantic is another great Colorado company and community partner, and I love that they're right here on Washington Avenue.
Robson has a couple more tips for visitors:
Head up to Golden Moon's distillery for a tour. Just buy a bottle of their unique gin and ask to see where the magic happens.
For single-track mountain biking, check out a ride in White Ranch Open Space
Before or after your outdoor adventures in Golden, grab an amazing breakfast or lunch at the Bonfire Burritos food trailer on South Golden Road. 
For more information about The Colorado Mountain Club, click here.