Easily knock out your entire holiday list with a trip to Golden where you can purchase unique gifts from local Golden merchants. Shopping in festive Golden is pleasant with its charming, downtown, gorgeous mountain views and even free parking (for the first two hours). Stop to enjoy lunch or coffee in a Golden bistro, walk the creek paths and make a day of it!
Here are some Golden gift ideas sure to delight everyone!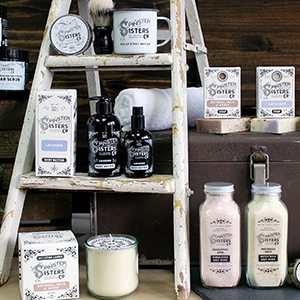 Gifts to Pamper - Pick up some luxurious lotions from Spinster Sisters. The Bath Butta Bombs are, well, the bomb! And the travel sized items make the perfect stocking stuffers. Or buy a gift card to Woodhouse Day Spa for a relaxing massage, facial or other spa treatment.
Gifts in Good Taste - Restaurant Gift Cards – Show Golden restaurants some love and purchase a gift card. Be creative – pick up a gift card to a favorite lunch spot and package it with tickets to a Golden museum for a perfect afternoon outing. 
Gift an Experience  – For those who believe "the best things in life aren't things," give a Golden experience! Gift an annual membership to a Golden museum or a ticket package from Miners Alley Playhouse; a climbing lesson with a Golden outfitter, like Golden Mountain Guides; a photo session with a Golden photographer; a Haunted Ghost Tour from Golden History Tours; an Adventure West e-bike rental for an afternoon adventure or even a gift certificate for an upcoming concert at the Buffalo Rose.
Give Holiday Cheer(s) from a Golden Brewery, Distillery or even Coffee House – Cocktail kits, spirits, growlers, 6-packs,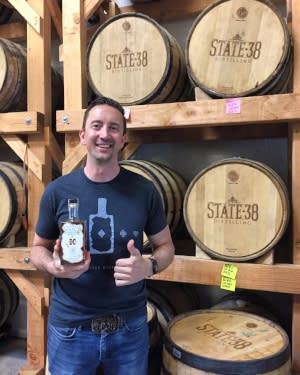 and fresh roasted coffee beans are all wonderful ways to spread holiday cheer and support your favorite Golden brewery, distillery or coffee shop.
Fashionable Finds - Here's a list of Golden boutiques, where you can find fashion, from trendy to sporty, including Truly BoHotique, which boasts locally made jewelry, purses and more; Yo Colorado (a Golden company) offers cool Colorado branded gear including hats and beanies; Baby Doe's Clothing, Artisan Jewelry & Fine Craft offers items for the ladies on your list including soft and colorful knit and crochet scarves, stocking caps, and beanies from locals. 
Get Artsy at Foothills Art Center's Holiday Art Market – For nearly 50 years, this has been the spot for handmade artisan gifts. Stock up while supporting artists and this wonderful Golden arts center. You can also support Golden schools with a visit to the Golden High School Holiday Bazaar on Dec. 3rd from 10 a.m. - 3 p.m., featuring over 70 local vendors offering unique gifts for the holidays. Or plan to shop for art in a Golden gallery like Spirits in the Wind. 
Gear Up in Golden - Golden is home to a number of acclaimed sporting good shops, from Icelantic Skis to Bent Gate Mountaineering. Don't forget about Yeti Cycles, Commencal Bikes, or Alchemy Bikes for the bike enthusiast or for those who love fishing, the Golden Fly Shop or Golden River Sports.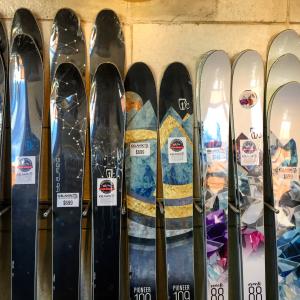 Golden Games & Toys - Pick up a new game for the family from Golden Goods, which also has a great selection of classic toys.  Get a gift certificate for a night out at Golden's Game Guild. Check out the Colorado Railroad Museum or Buffalo Bill Museum gift shop and support these nonprofits while also finding fun train or Western themed gifts. 
Unique Stocking Stuffers - Golden has several merchants who have shops FULL of the perfect stocking stuffers. Try Roots for stickers, hot sauces and beard oil or Golden Mercantile Coop for Swedish dishcloths, handmade jewelry and soaps. You may also want to pop in to Blue Moose Trading Co. for ski passports and cool socks or stop in to Period Six Studio to find something for the creatives in your life. Almost all of Golden's shops have something that would be perfect as a stocking stuffer so see the full list of shops here to find your unique gift.
Colorado is known worldwide for skiing, but you don't need skis for these…
Celebrate the Season with Golden's Candlelight Walk, Holiday Parade, Holiday…
This holiday season, tell your holiday visitors to "Take a Hike!…