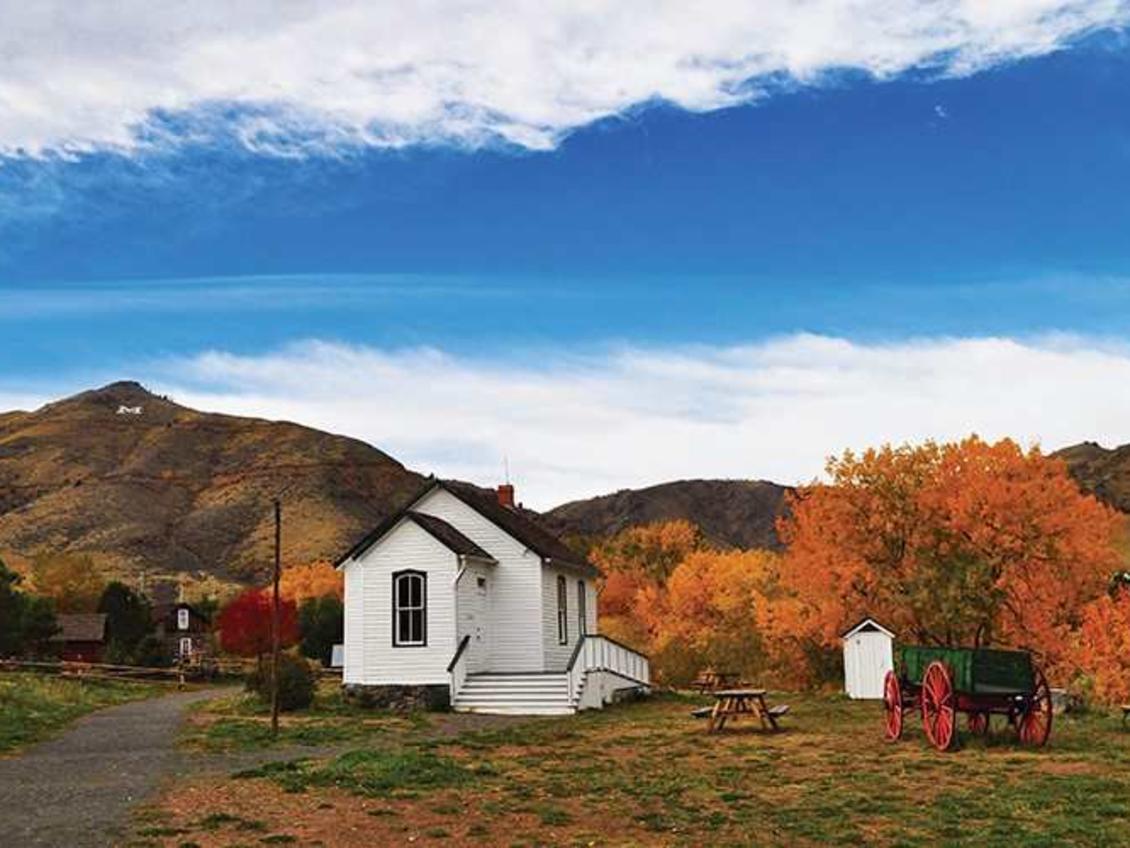 A Golden Thanksgiving
With the leaves dropping, we're thinking of the upcoming holidays and all the choices of things to do. Here's a list of events to choose from to make a Golden memory!
Art browse before the big holiday rush. Just the word browsing brings a relaxed feeling to mind and Golden has lots of places to window shop art. Foothills Art Center's Holiday Art Market opens Nov.11 through December 31.  Make sure to stop at Spirits in the Wind Art Gallery for premiere art of the new west with lots of art gift ideas from which to choose! Drop in to the Golden High School's 3rd Annual Holiday Bazaar on Dec. 3rd, to find just the right handcrafted item and remember to spend some time wandering about the 32nd Annual Holiday Craft Fair on Nov. 4 & 5.  
Make Art- Paint a holiday gift on Nov. 6 at Art on the Brix, sculpt colored wire with crystals on Nov. 26th, at the Golden History Center, take a cooking workshop at Earth Sweet Botanicals, or sign up for the aromatic gift making class, Nov. 19, taught by Chrystal. Kids and Art - Kids can make Christmas Terrariums, Nov. 12,  or  Christmas Snow Globes, Nov. 19, at Foothills Art Center's studio while parents shop at HART.  
Museums, Music and Theater - Free Night at the Museums in Golden Nov. 5–  As part of Denver Arts Week, four Golden museums will offer free admission. See incredible gems and minerals, take a selfie with a donkey, experience  festive lighting at FAC, and enjoy free hands-on kids activities at Dinosaur Ridge.  Music to your ears as you listen to the award winning Jefferson Symphony Showcase Recital on Nov. 5, featuring the musicians in small ensembles and the Jefferson Symphony Orchestra's Holiday Concert on Dec. 3, with traditional favorites.(and silent auction) Remember Shakespeare? Golden High School's Stage Right Productions has four scheduled performances of Shakespeare to the Death, November 3 - 5. Live professional theater is set for the holidays with Miners Alley Playhouse's production of A Christmas Carol  on Nov. 25 to Dec. 23, and the Children's Theater is putting on The Nutcracker, from Nov. 26 through Dec. 17.
Coors Brewery Tours – This is a great time of year to take the free Coors Tour. It's a fun way to entertain guests and then make a day of it by taking a short walk into town.
Get Outside - The Clear Creek Trail behind the Golden Public Library is now home to 12, medallions created by Roberto Delgado. The tiles feature more than 50 images of Goldenites past and present, historical pictures and news, and photos of the Golden's natural landscape. Free.
The Be a Tool 5K Elf Run on Nov. 26 includes a free pancake breakfast, reusable goodie bag with coupons to Golden shops and t-shirt for all participants. Proceeds benefit Golden's Neighborhood Rehab Project. Prizes will be awarded to adults, children and pets for the best elf costumes. $35 per person online or $39 day of race. Register at beatool.org 
Stop by Visit Golden's Welcome Center on Small Business Saturday for a bag with lots of local merchant coupons and a chance to spin our winners wheel!  Nov. 26!
Dining in Golden – From holiday buffets to quick scrumptious sandwiches! Lodging in Golden -  Looking for a place for the relatives? Golden has over 10 places to stay, so make those reservations today.
4th Annual Great Turkey Chase - Hear ye, hear ye! Run On In to Runners High to sign up for The Great Turkey Chase. Entries can be paid for with cash, check, or credit card. This is the 4th Annual Chase and it is a great way for you and your Family to kick off Thanksgiving Day. You can run or walk the 3 Mile course, and then enjoy some Cannonball Creek beer while you get your pumpkin pie and shirts. The run starts at 8:30 am on Thursday Nov. 24 at Parfet Park in Golden.
Whatever your Thanksgiving plans are, make sure to visit Golden for good memories in a great town!