Friday and Saturday nights in Golden are revving up to be more fun than ever this summer with Golden Weekends, a celebration throughout downtown Golden. Every Friday and Saturday, June 7 through August 31, from 5 - 8 p.m., Golden's downtown will come alive with activities for the whole family including:
Free Carriage Rides, 6 – 8 p.m.
Dozens of Golden businesses will extend their hours until 8 p.m. and offer specials, in-store demonstrations and more. Participating businesses will be marked by a gold balloon at their front doors.
Live music from a variety of local talent.
The Downtown Golden Merchant Partners (DGMP) is hosting events, with support from the Downtown Development Authority.
Free parking during the evenings will make it easy for families and visitors to come enjoy Golden Weekends
"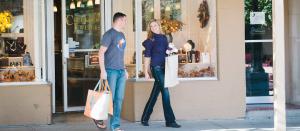 Golden's lively days can now roll into lively nights," said Donna Owen, owner of Avenue Gifts and a partner of the DGMP. "Golden has so much to offer and we wanted to highlight it this summer with residents and visitors."
Golden Weekends will not take place during Buffalo Bill Days (July 26 & 27), Super Cruise Saturdays (July 6 & August 3)  and the Colorado Classic Bike Race (August 23 & 24).
Make your summer weekends Golden with Golden Weekends!