Sometimes a little girlfriend getaway is just the thing to refresh and recharge. Leave behind the work stress, the kids, the spouses, the pets, the never-ending to-do lists and head to Golden for some pampering and fun to celebrate getting through the pandemic and recharge for the year ahead. Here's our guide for a perfect Golden getaway for girlfriends…
Fuel up with Friends. Meet your girlfriends and "Laissez Le Bon Ton Roulet" with a New Orleans style breakfast from Sassafras and maybe even a Cajun Bloody Mary. Or if you want to go lighter, grab a seat on the shady patio at Café 13 for house made quiches, pastries and coffee.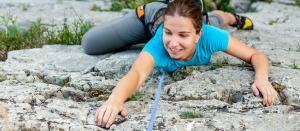 Morning Mountain Adventure. If you and your girlfriends are feeling adventurous, book a rock-climbing session with an outfitter like Golden Mountain Guides. With an expert guiding you, you'll learn the basics of climbing and even get up high where you can safely enjoy the views. Golden Cliffs on North Table Mountain or the Clear Creek Canyon are both popular spots. OR – if you prefer to take it easier, rent an e-Bike and pedal (or not!) along Clear Creek Trail. Adventure West or Pedego Electric Bikes offer e-Bikes that can help you explore Golden with pedal assist for help on the hills.
Lunch on a Golden Patio & Downtown Shopping. Afterwards, lunch with the ladies on a sunny Golden patio. Downtown Golden has plenty of lunch spots sure to hit the spot. The Bridgewater Grill in the Golden Hotel offers upscale cuisine served on a patio overlooking Clear Creek. There are plenty of lunch spots throughout downtown, as well as galleries, boutiques, and shops to browse. Enjoy a walk through charming Golden after your lunch. Golden is home to many women-owned businesses, including Spinster Sisters, Truly BoHotique, Baby Doe's and ReWind.
Afternoon Pampering at a Golden Spa. After your lunch and stroll, check into Urban Escape or Woodhouse Day Spa for a massage or facial, or heck, why not both?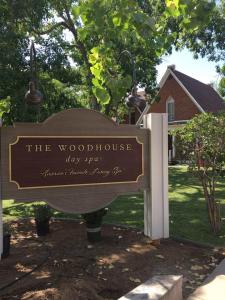 Check in to a Golden Hotel or B&B. You have plenty of choices for excellent hotels in Golden. The Eddy Taproom and Hotel is the newest addition and opened in the Spring. The Origin Hotel Red Rocks is just outside of town and perfect if you're working a Red Rocks show into your Girls' Night. And downtown you'll find the Golden Hotel or the Table Mountain Inn or if you prefer a B&B, the Dove Inn is your spot.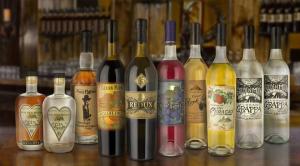 Enjoy a Pre-Dinner Cocktail Crafted with Golden Spirits.  Golden is home to several distilleries, including Golden Moon, State 38, aTost and more. Grab a seat at the Buffalo Rose and order a cocktail crafted with Golden's own State 38. At Golden Moon Speakeasy, all the cocktails are made exclusively from Golden Moon. And of course, for beer lovers, Golden brews more beer than any other city in the world with eight local craft breweries and the Coors Brewery.
Dinner in Downtown Golden. Here's where things might be difficult – deciding where to eat! You can go the food hall route at Tributary or the Golden Mill or enjoy upscale Italian at Bella Colibri. If you like international food, some options include Nepalese at Sherpa House, Thai at Thai Golden, Japanese at Nosu Ramen, Mexican at Table Mountain Cantina. If you want something more casual, Woody's Wood Fired Pizza is always a crowd pleaser and one of the more popular spots in town. Full list of options here.
What a great day in Golden! You and your friends will feel recharged, refreshed and we bet you will want to return soon with the family to share the fun. Check out some of our family adventures here.