There's no place more festive than Golden, Colorado during the holidays. Olde Golden Christmas events are a longstanding tradition, beloved by all. Due to COVID-19, Golden is unable to host public gatherings, but the city still warmly welcomes holiday revelers and offers several socially distanced ways to celebrate the spirit of the holidays. Please be sure to check visitgolden.com for up-to-the-minute updates on events, which may be subject to change.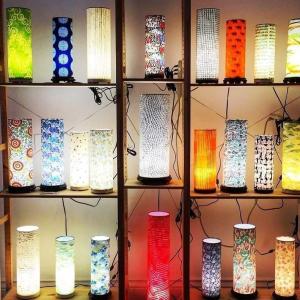 Holiday Art Market at Foothills Art Center, Nov. 20 - Dec. 29: Golden's popular annual Holiday Art Market (HART) makes its 46th annual debut at Foothills Art Center. HART is the premier venue for fabulous fine arts and crafts, handmade in Colorado. The Holiday Art Market will be open through the holiday season with admission free to the public. Artwork by the selected artists is displayed attractively in a festive gallery setting.
Free Admission, Foothills Art Center is located at 809 Fifteenth Street, Golden, Colorado 80401, (303) 279-3922
Shop Small in Golden, Saturday, November 28: Small businesses are the heart of Golden and this year, supporting local merchants and eateries has never been more important. Check out Visit Golden's Shop Small Welcome Station at the Golden Visitors Center (1010 Washington Ave.) from 10 a.m. to noon where you can pick up a tote bag, kids' holiday art activity and local coffee shop coupon. There will be a roaming Christmas tree and live entertainment along Washington Ave. to help get you in a merry mood!
Candlelight Nights: Be Merry, Be Bright, Share Your Golden Light, Dec. 4 – 31: Although the annual Candlelight Walk is cancelled, the holiday spirit will still be illuminated throughout Golden. On Dec. 4 at 7 p.m., there will be a virtual live stream of Golden Mayor Laura Weinberg throwing the switch to illuminate downtown Golden's annual holiday lights. From their homes, Golden residents are invited to share their Golden light by placing candles in their windows and displaying all season long in festive citywide solidarity. Golden residents can pick up a free, electric candle beginning Nov. 20 at the Golden Visitors Center, 1010 Washington Ave., or OnTap Credit Union, 816 Washington Ave. (while supplies last.)
Winter Wonderland Walks + Golden's Holiday Light Display, Dec. 4 - Feb. 15: Golden's impressive holiday lights transform the charming town into a winter wonderland with downtown, the Clear Creek Walking Path, Golden History Park, Parfet Park and the Visitors Center spectacularly illuminated with an estimated 45,000 bulbs. A single giant evergreen tree in front of the Golden Visitors Center is wrapped in approximately 5,000 lights all on its own. Start a new family tradition and bundle up, pick up hot cocoa at a Golden coffee shop, and enjoy an evening walk with holiday lights reflecting in the icy waters of Clear Creek and in the downtown shop windows.
Holiday Story Strolls, December 4 – 31: Stroll through festive Golden to find ten different displays, each highlighting holiday traditions from cultures worldwide. These engaging displays offer an inspirational look to celebrate our global connections and promote peace on Earth. Check visitgolden.com before you arrive for a map of the displays and information on how to download an app to lead you to them.
Christmas in the History Park Saturday, December 5th, 5 - 9pm: Join us for an exclusive, limited-capacity celebration of the holiday season at the Golden History Park. This family event allows you to stroll through park, learn the history behind some favorite traditions, take in the colorful lights, peek through the windows, enjoy activities, and bask in the season. Due to COVID-19, only a limited number of tickets are available for sale. Visit www.GoldenHistory.org/events.
Strolling Saturdays in Golden, Saturdays, Dec. 5, 12 & 18: Spend a magical day in Golden, where you're sure to spot fun holiday characters strolling through town spreading merriment and cheer. Check visitgolden.com for specifics.
Golden Pop Ups: Ice Sculptures & Art Displays, Weekly in December: Each Saturday, Golden will unveil a fun artistic pop-up. Plan a trip on your own to Golden to shop, dine and enjoy a festive outing with family and friends. Check visitgolden.com for specifics.