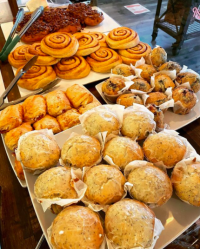 Golden, it's time to rally! The pandemic has been especially challenging for our hard-working restauranteurs. The next few months are critical and the good news is that helping our foodie friends is bound to be a boost to all because a Golden meal is sure to lift your spirits! Who doesn't want to nosh on nutritious and delicious meals lovingly prepared by a pro? Here are Six Super Ways to Support Golden Restaurants:
1. Take Out X 2. Commit to take out from a favorite Golden restaurant at least two times or more a week. Golden is home to a wide variety of excellent restaurants so mix it up with Italian, Thai, pizza, burgers, even coffee and pastries.
2. Bundle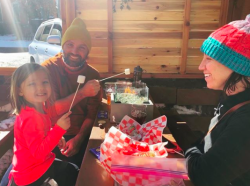 Up & Soak in the Sunshine. Colorado's climate will provide plenty of opportunity to sit on a sunny patio – bundle up and enjoy the fresh air, delicious food and Golden views! There are outdoor seating options throughout downtown. Grab a jacket and dine under the stars or in the winter sunlight. We're hearty Coloradans, after all!
3. Go for the Gold(en) during Denver's Restaurant Week. Four Golden restaurants are officially participating in the 2020 Fall Denver Restaurant Week, November 13 - 22nd. Check out the special menus for: the Bridgewater Grill at the Golden Hotel, Nomad Taqueria + Beer Garden, Nosu Ramen and Smiley's.  Link to Denver Restaurant Week here: https://www.denver.org/denver-restaurant-week/
4. Zoom Dinner Parties & Sunday Suppers. Why not invite your friends and family for a Zoom dinner party? You can each pick up your favorite fare from a Golden restaurant and hold a video call to eat together every Sunday or on a special night. Don't forget Golden's craft breweries – pick up a growler to complete your meal and support your favorite hometown brewers. Cheers!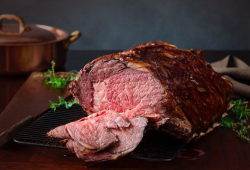 5. Holiday Meals. Special occasions deserve special meals and Golden's restaurants are offering wonderful holiday season meals, complete with all the trimmings! Stock up on fresh-made pastries and special ground coffees from your favorite Golden coffee shops to make holiday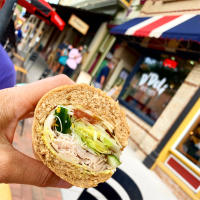 mornings fancy too.
6. Gift a Restaurant Gift Card. A restaurant gift card is a present that the receiver – and the restauranteur – will appreciate. Plus, you'll feel great about giving it too. A real win for all!
Check out VisitGolden.com's listing of Golden restaurants and Take-Out options for more info. Cheers to being Golden Strong this holiday!
Photos: Tributary take out, Bridgewater Grill prime rib, Golden City Brewery s'mores, D'Deli sandwich, Cafe 13 pastries