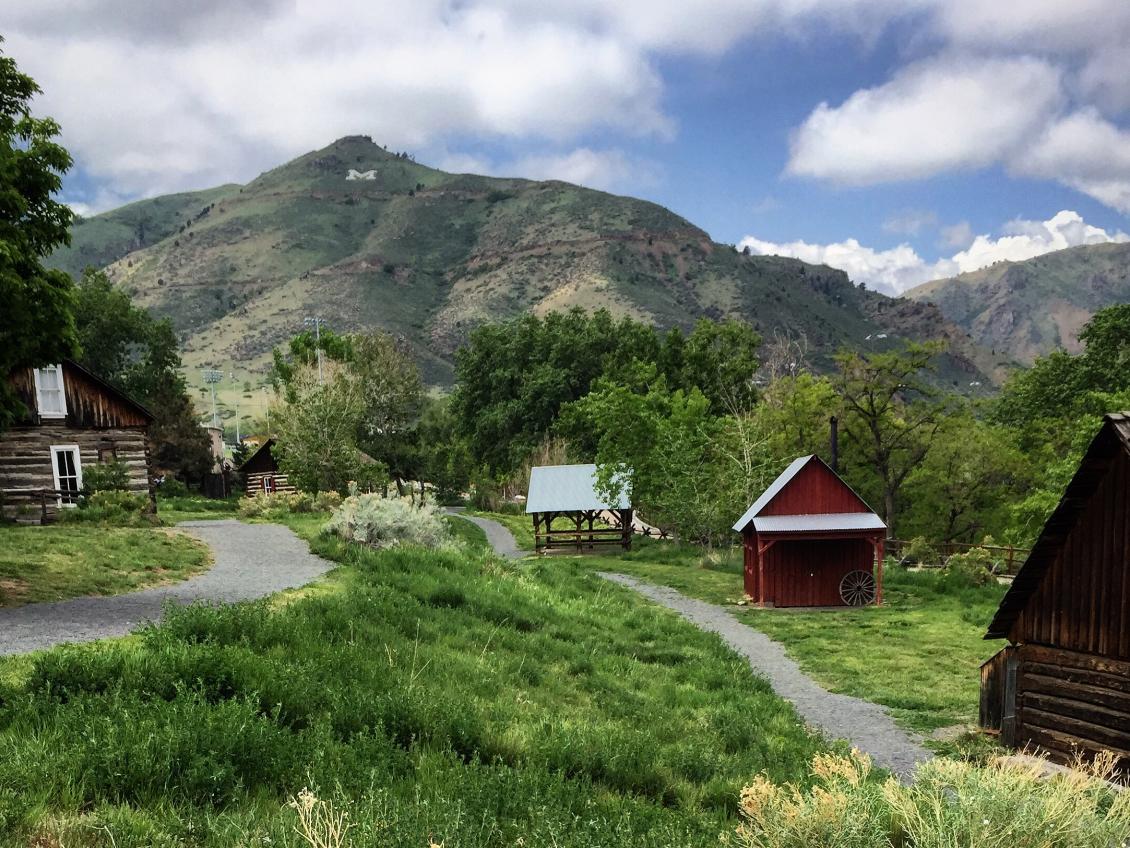 As restrictions lift across Colorado, many people are eager to get out and experience the art, history, culture, shopping and dining they've missed the past few months. Golden is an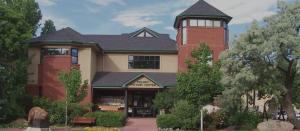 ideal spot to visit as people ease back into adventure as the city has significantly expanded outdoor spaces for dining, shopping and pedestrian traffic. Many Golden museums feature outdoor exhibits, new visitor safety guidelines and hours, and the Golden Visitor & Information Center is opening an outside concierge desk to help assist visitors. Additionally, hotels in Golden have re-opened for overnight stays.
Here's an overview from Golden. Be sure to check out VisitGolden.com for the latest updates.
Attractions
Expanded Outdoor Dining & Street Closures – Golden has extended outdoor spaces to allow for more "elbow room" along sidewalks and for restaurants and shops to expand patio seating and outdoor retail space to better accommodate social distancing guidelines. Beginning June 6, Washington Avenue, between 11th and 13th Streets, will be closed to vehicle traffic every weekend.
Golden Visitors & Information Center – Your one-stop shop for all the latest info on Golden reopens with a curbside information desk and limited hours on June 4.
Colorado Railroad Museum – This family favorite is "back on track" and opening June 2 with new hours and guidelines outlined on the website. While there are some indoor exhibits, if you want to be outdoors, you can explore the Colorado Railroad Museum's 15-acre railyard, which houses more than 100 narrow and standard gauge steam and diesel locomotives, passenger cars, cabooses, G-scale garden railway and more. Don't miss the outdoor toy train exhibit where locomotives blow steam clouds as they circle around a magical miniature world of towns, trestles and tunnels.
Foothills Art Center – Golden's beloved art center reopens June 1 with a vibrant showcase of the best from the Colorado Watercolor Society. FAC will offer limited hours and safety guidelines to ensure visitor safety.
Golden History Park – This historic homestead located in the heart of downtown Golden along the banks of Clear Creek, is usually open seven days a week from sunrise to sundown. Check the website for periodic closings for camp and youth activities. The open air park-like site is home to original buildings from the Pearce Ranch in Golden Gate Canyon. There's also a turn of the century one-room schoolhouse, heritage gardens and a chicken coop bustling with a flock of beloved chickens.
Dinosaur Ridge – Learn about the region's rich history when you purchase the self-paced audio tour to enjoy on your own personal device. Explore on your own at the nation's top dinosaur track site and imagine a time when the dinosaurs roamed.
Triceratops Trail – Set out on a 1.5-mile, gravel hiking trail that winds between large, vertical walls of sandstone and into reclaimed clay pits. The hike takes around an hour round-trip and features many viewable dinosaur tracks, including a Tyrannosaur track and many Triceratops tracks. The tracks and traces are very different from what can be seen at Dinosaur Ridge, and the fossils are dated to the end of the Age of Dinosaurs, 68 million years ago.
Rocky Mountain Quilt Museum – Beginning June 1, the RMQM will reopen with new guidelines so you can safely explore the scope of quilting, from bedcoverings of the 1800s to contemporary art pieces. 
Golden Public Art Tour – Golden has more than 30 pieces of public art acquired through the Public Art Commission. The Public Art Walk creates memorable spaces along Washington Avenue, near Clear Creek and in outlying areas of Golden. The outdoor art walk celebrates Golden's natural landscapes and is an inviting way to spend an afternoon in Golden. 
Golden History Walking Tour – Discover Golden's history on the Golden History Walking Tour. Put together by the Golden History Museum, the free, self-guided tour directs you to 16 historic spots in Golden as it winds one-and-a-half miles past beautiful homes, stone buildings, gardens, a re-created historic farm and schoolyard, and – popular with kids – a historic chicken coop filled with heritage chickens you can feed for a quarter.
Golden Farmer Markets – This Saturday tradition is back on June 6th. The market will look very different from previous years with new guidelines in place.
Fossil Trace Golf Course – "Colorado's Home Course" is open with safety restrictions in place, including online tee times and no walk-ups.
Hotels
The Golden Hotel, Table Mountain Inn, Origin Hotel Red Rocks and The Dove Inn are all open.
The Following Golden Attractions are Currently Closed – Check Back Soon
VisitGolden.com has all the info you need to plan your Golden getaway. Please be respectful of others and kindly follow all safety guidelines.