Scared of missing out this Halloween season because of COVID-19 restrictions and cancelations? Don't fret. Even though Golden's big Trick or Treat event is canceled this year, there are plenty of other spooky activities to enjoy this October.
Looking to experience the thrill of dark and ominous haunts? Golden Ghost Tours hosts a night of storytelling and ghost hunting throughout historic downtown Golden. Guests learn of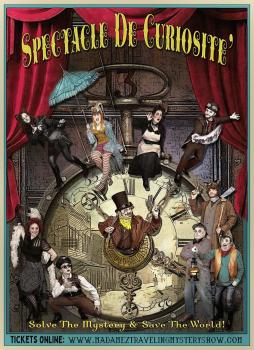 ghosts picking away in the mines or walking the streets. These tours are popular, so book your outing today.
Need an excuse to dress-up this October? An interactive outdoor theater experience rich with intrigue and action, Spectacle De Curiosite hosted by Madame Zervanos' Traveling Mystery Show, invites guests to don their favorite steampunk apparel and solve a mystery involving ghosts, vampires and time traveling aliens. Show dates include Oct. 23, 24 and 30.
Why not capture the spirit of the season with a spooky photo? Book a haunted photo shoot at Oh Susanna Vintage Photo.
Hunting for party options since Halloween falls on a Saturday this year? Look no further than Golden's own Buffalo Rose where you'll find a Halloween Extravaganza complete with an Elvis costume contest and live music by Shelvis & The Roustabouts.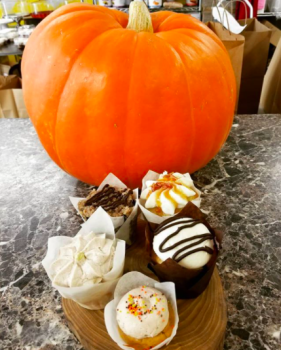 Want to satisfy your sweet tooth with something extra special before the 31st? Score some handmade candy or ice cream at Golden Sweets. Cupcakes are the order of the day at Gold Mine Cupcakes where you can probably find a delicious new fall flavor. Serving crepes, gelato and more, Amore Gelato & Crepes is sure to satisfy your craving for sweets. And when you pay by the ounce, you can really load up on the amazing frozen yogurt from Goozel Yogurt and Coffee.
For more October events, click on the events calendar and plan your spooky Golden outing today!