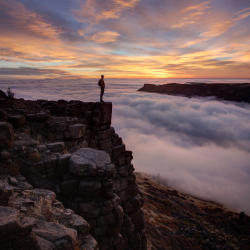 Jump start your summer morning with a visit to Golden. Beat the crowds to the hiking and biking trails, enjoy a quiet walk through town while you savor your morning coffee or meet a friend for a socially distanced breakfast on a Golden patio while enjoying the nearby mountain views. Located only 15 minutes from downtown Denver, Golden feels like a world away and offers an easy escape during these uncertain times. Here are a few ideas to power up your day by starting in Golden:
Hill Climb & a Hearty Breakfast – Tackle the iconic Lookout Mountain Hill Climb, a rite of passage for any Colorado cyclist. The ride to the top is under five miles and climbs 1,600 feet with grades of 5-6% and more than a dozen hairpin turns. You are sure to burn some calories, so afterwards, refuel with a delicious breakfast on the patio of Golden Diner. You can't go wrong with "The Dude" - Golden hash browns, topped with veggies, eggs cheddar and green chili.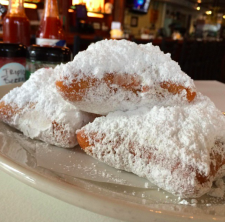 Creekside Brunch with Besties – Invite your best buddies to meet up in Golden for a breakfast date. Sit creekside at Sassafras and enjoy Southern fare – like delicious beignets and a Cajun Bloody Mary. If you prefer a more traditional breakfast, go for an Omelet as You Wish at the Bridgewater Grill. Arrive early to either popular Golden restaurant to request a table on the creekside patio.
Sip & Stroll – Golden is home to several local coffee shops where the owners greet the locals by name. Pick up your favorite type of drink and wind through downtown Golden, admiring the historic buildings and window shopping while you enjoy your coffee. Most stores open at 10 a.m. so if you time it right, you can enjoy the less crowded opening hour and chat with Golden shopkeepers who so appreciate the support. Pick up artisan jewelry at Baby Doe's or sweet smelling soaps from Spinster Sisters. Grab some gear at a Golden outdoor retailer. Admire the southwestern art at a gallery like Spirits in the Wind. Search for fashion finds at the Clothes Mine.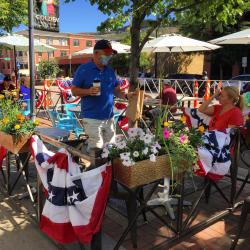 To-Go Breakfast Enjoyed atop a Mountain Overlook – Grab a to-go breakfast sandwich from Mr. Miner's Meats or acai bowl from Kona Bowls, both located in Tributary. Drive up Golden Gate Canyon and find a picnic table to enjoy your breakfast amongst the towering trees and fresh mountain air.
Hit the Hiking Trails & Pause on a Golden Patio – The parking lots at many popular Golden hiking spots will fill by mid-morning. So start early at North Table Mountain and catch a sunrise from Lichen Peak. Afterwards, visit local's favorites the Windy Saddle or Café 13 for a yummy quiche and latte enjoyed on a patio.
Starting your day in Golden is sure to make you smile. Plus, with how close Golden is, you'll be home in plenty of time to enjoy your afternoon. For more ideas on fun things to do in Golden, check out visitgolden.com.