Who doesn't love roses and chocolates on Valentine's Day? But this year, why not score points for creativity and head to Golden to set the stage for romance with one of these adventures…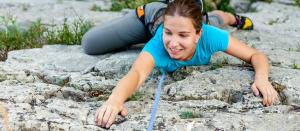 Give the Gift of Adventure – Add a little excitement to your relationship with a gift certificate for a rock climbing lesson or guided ice climbing adventure from Golden Mountain Guides. Or learn to fly fish or kayak together by checking out the lessons at Golden River Sports.
Romantic Walks – Golden's downtown will be illuminated through Valentine's Day. Bundle up for a romantic walk and then pop into a Golden restaurant, coffee house, brew pub or distillery for a delicious drink or meal. Reservations recommended.
Start the Day off Right – Beat the dinner crowd and instead surprise your Valentine with a morning hike and leisurely breakfast. Go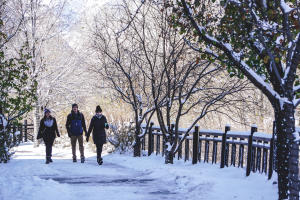 lden is home to several breakfast spots which offer a perfect start to the special day. Afterwards, get a latte to go and walk Clear Creek hand-in-hand.
Sunrise or Sunset Views – Take your romance to new heights with a romantic drive to catch the sunrise or sunset. Early birds or late night owls can enjoy the scenic views of Golden at a special spot like the Windy Saddle Overview. More ideas here.
Enjoy a Valentine's Day Special in Golden – Several Golden shops and restaurants are offering Valentine's specials and events.
No matter how you decide to celebrate Valentine's Day, we hope you'll visit Golden, a perfect romantic getaway for the adventurous couple! More info at visitgolden.com