Denver's Closest Mountain Town is Packed With Family Activities, All Just Minutes from Everywhere in the Metro Area
The start of the 2019 school year doesn't mean that summer vacation is over in Golden, Colorado!  Located just 12 miles from downtown Denver, Golden offers a myriad of nearby mountain activities for families, all just minutes away.  Here are a few.
Family Bike Rides -  Golden is filled with safe family rides.  Check out a free bike at the Golden Bike Library (located behind the information center at Washington Ave. and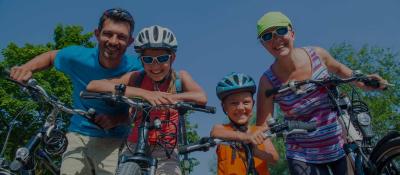 Clear Creek) and pedal off on a variety of fun routes. They even have kids' bikes, as well as helmets and locks.  
Commune With Nature -  The Lookout Mountain Preserve & Nature Center is located on top of famous Lookout Mountain, with gorgeous views and hiking trails.  Staff and volunteer naturalists inspire kids and adults to connect with the natural world.  Interactive exhibits take visitors on a tour of the flora and fauna of the foothills ecosystem. Kids enjoy a hands-on playroom and observation room. The Nature Center offers free naturalist-led programs in every season for individuals, families, schools and groups. Check out the "Night Cam" which has captured visits from local critters, including bears and mountain lions. 
Rock Out & Pan for Gold - The Colorado School of Mines Geology Museum, now known as the Mines Museum, is free and is a wonderful place for kids to learn about the geology of Colorado.  There are precious gems and minerals (you can see Miss Colorado's crown!), there are rocks from the Moon and from Mars and you can enter a "uranium mine" downstairs.  The museum gift shop sells gold pans and booklets on how to pan for gold.  It was gold in 1858 that led to the founding of both Denver and Golden, and modern prospectors can still be found all along Clear Creek.  It's not easy panning for gold, but a gold pan is inexpensive, and who knows what you can find sifting the heavy sands along the creek?  You're sure to find some pretty pebbles to take home as souvenirs.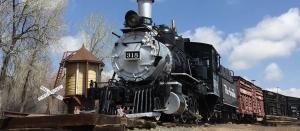 Ride a Train - The Colorado Railroad Museum has the largest collection of narrow gauge trains in the state.  There's a huge outdoor garden railroad with smoking locomotives that blow whistles, and there's a gigantic indoor HO scale model railroad that you can run for a quarter, complete with a circus, a fire and fire engines, mountains, cities, and waterfalls.  There are real locomotives you climb aboard and ring the bell, and cabooses and passenger cars to explore.
Feed the Chickens & Hang with Homesteaders -  The Golden History Park has a free authentic farm homestead from the 1800's, complete with a barn, schoolhouse, ranch house and a chicken coop.  Bring some quarters and you can feed their collection of heritage chickens.  Be sure to drop in on Homesteaders Day on 8/31 from 10 a.m. to 2 p.m. when you can experience 19th century homesteading, explore the historic cabins, try wood stove cooking, learn about blacksmithing, and take a lesson at the one-room schoolhouse. Afterwards, enjoy a walk on the creek and visit Golden's main street which is lined with shops, toy stores, outdoor cafés, sandwich shops, pizza, ice cream and cupcakes.
Dress Up Like Buffalo Bill - Buffalo Bill Cody was the West's most famous army scout, buffalo hunter and showman and his exciting story comes to life high atop Lookout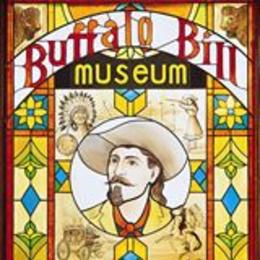 Mountain overlooking Golden and the plains.  Begin your day by traveling west on I-70 to exit 254 where you can see both the famous "Flying Saucer" house that was in Woody Allen's movie "Sleeper," and the herd of buffalo that is maintained here by the City of Denver.  The buffalo have their own tunnel under I-70 so they can be in many places, but with luck you'll see them up close at the new Buffalo Lookout at the Chief Hosa Exit.  Interpretative signage tells all about the furry beasts.  Then backtrack to follow signs to Buffalo Bill's Grave & Museum.  In the museum, there are exhibits on Buffalo Bill's show with his many costumes and outfits, as well as guns from Annie Oakley and a headdress from Chief Sitting Bull.  Kids love the spot where you can dress up like cowboys and cowgirls for selfies and you can check out a resource book to see if the well-traveled Buffalo Bill ever visited your hometown.  Return to Golden for an outdoor café lunch by driving down the curving and twisting "Lariat Loop Trail."  It's only four miles and steep, but drive slow and the views are beautiful – and there are guardrails on all the curves.
Don't Just Look at the Mountains – Learn About Them - Golden is one of the major gateways to America's largest mountain chain – the Rocky Mountains.  But it's also considered to be one of the world's great mountaineering centers.  The American Mountaineering Museum is the only museum of its kind in the nation with exhibits on climbing everything from Colorado's 54 Fourteeners (peaks that climb to 14,000 feet and above) to Mount Everest and K2.  If you want to learn more about Mount Everest, take the kids to lunch at The Sherpa House, an authentic re-creation of a Sherpa farmhouse in Nepal.  You can have yak stew and other dishes from Nepal. Want to learn how to climb yourself?  Earth Treks in Golden is one of the largest indoor climbing rec centers in Colorado with classes on how to rock climb.
All year long, Golden is a great place for families to enjoy! Make VisitGolden.com your go-to spot to find Golden events, adventures and fun!