Ahh – summer at last. And that can only mean one thing – out of town friends and family will want to visit! After all, Colorado ranks as one of the most desirable vacation spots. We asked Golden locals what they like to do with their out-of-town visitors and here's what they had to say:
Clear Creek – Nearly every single person thought a walk or bike ride along Golden's Clear Creek Trail was a "must do" when visitors come to town. You can pick up the trail in the heart of town, by the Golden Visitors Center at 10th and Washington and walk – or bike - west towards Clear Creek Canyon and the mountains or you can head east towards Coors and beyond. No matter which way you go, you're sure to
enjoy gorgeous scenes of beautiful Clear Creek, mountain vistas, rocky outcrops where you can dangle your feet in the creek, kayakers riding the rapids and people strolling by, fishing or even panning for gold! Bonus: Thursdays through Mondays, you can check out a free bike from the Golden Bike Library and pedal along the creek.
Check out a Golden Brewery – Golden residents enjoy showing off the town's thriving beer scene. Check out the world's largest single site brewery with a fascinating tour of Coors. Afterwards, sample three free beers in their Hospitality Lounge. Or grab a locally made craft beer at one of the seven Golden craft breweries. Many offer inviting beer gardens and cozy tasting rooms, where you can play board or yard games and enjoy food truck fare.
Woody's Pizza –Locals love to gather at Woody's Wood-Fired Pizza in downtown Golden. With a friendly, laid back atmosphere and phenomenal pizza, it's sure to be a fun time for whole family. We love their all you can eat Wood-Fired Pizza, Soup & Salad Bar. Woody's is a crowd pleaser!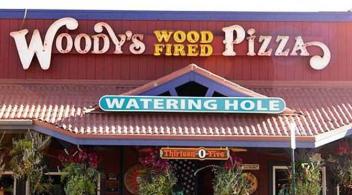 Other top activities Golden residents enjoy with their visitors include strolling around downtown to check out local restaurants and shops, hiking North Table Mountain, driving up Lookout Mountain for the expansive views and enjoying local events like Golden Weekends, the Farmer Markets and more.
For more info on Golden attractions and events, check out visitgolden.com.