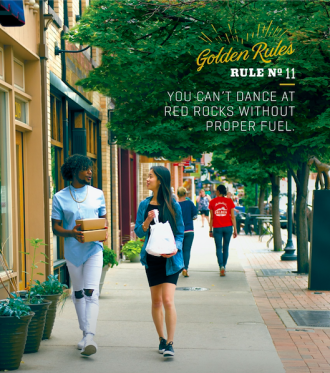 Rolling Stone Magazine said it best. When they named Red Rocks Amphitheatre the No. 1 outdoor concert venue in North America, they wrote: "With the exception of Madison Square Garden, no U.S. venue of this size has such an amazing pedigree: The Beatles in 1964, Jimi Hendrix in 1968, Bruce Springsteen in 1978, and so many more." 
Any concert under the stars at Red Rocks is unforgettable, not to mention early morning Yoga on the Rocks, hiking the new Geological Overlook Trail that offers spectacular views or simply running the steps at the world's best concert venue. And to make your Red Rocks visit even better, begin or end it in nearby Golden, Colorado.  
Located only a 15 minute drive from Red Rocks, Golden is the perfect stop before a concert or after yoga or a hike.  Red Rocks will offer more than 162 events and concerts in 2019, but the park is open every day with three amazing hiking trails that wind through, up and over the 200 million year old rocks, with great interpretation of the geological history found here.  When you want to stay close to Red Rocks, check out the new Origin Hotel – the official hotel of Red Rocks Amphitheatre, the Hampton by Hilton Denver West/Golden or the Holiday Inn Express & Suites.
You can also stay downtown at the Golden Hotel, the Table Mountain Inn or at The Dove Inn, Golden's modern bed & breakfast. Or just visit for a relaxing dinner before the show or an after Yoga on the Rocks brunch.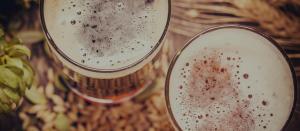 Another reason to visit Golden before a concert is that it has become the beer brewing capital of the world.  Coors Brewery is the largest single brewing site on the planet and Golden has seven other craft breweries nearby.  Golden is also home to award-winning distilleries, including Golden Moon and State 38, where you can enjoy a finely crafted spirit to get your concert groove on.
For pre-concert dining or post-yoga brunch, informal, come-as-you-are Golden offers a wide choice:
Abejas Restaurant was recently selected as one of the top fine dining experiences in metro Denver, with a concentration on locally sourced, sustainable products in a relaxing, non-formal atmosphere.   
Woody's Wood-Fired Pizza is a local legend with one of the best Western views in town.  It's known not only for their pizza, but also for the slow wood-fired pulled pork and whiskey sauce sandwiches. 
Vice Kitchen +Wine + Whiskey offers phenomenal drinks and dining close to Red Rocks. Favorites include elk medallions, salmon ceviche and bountiful charcuterie and cheese boards. 
Old Capitol Grill & Smokehouse combines history (it was the first capitol building of Colorado territory, when it was a frontier saloon) with great pub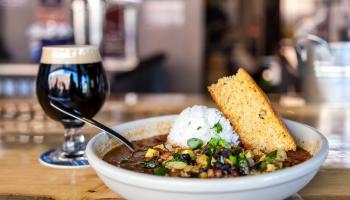 fare and BBQ. 
Sherpa House Restaurant & Cultural Center looks like it has been air-lifted from the Himalayas, set in a farm house dotted with artifacts from Nepal.  How better to kick off a night at Red Rocks than with Yak Stew, or sit on the outdoor patio by the splashing fountain after yoga.
Trailhead Taphouse & Kitchen is the place to go if the concert is featuring blues.  They dish out jambalaya, gumbo and craft beers.
At D'Deli (consistently ranked as the No. 1 sandwich shop on the Front Range) you can have a true Colorado evening with a Buffalo ruben or smoked elk sandwich to go and head to a picnic table along the creek.
You'll also find craft beer and dinner options at Golden City Brewery, Mountain Toad and Barrels & Bottles, all downtown within easy walking distance of each other and an easy 15 minute drive to or from Red Rocks. Of if you prefer to be a bit closer to Red Rocks for your pre-concert sustenance, try Over Yonder Brewery, Golden's newest brewery – and the closest brewery to Red Rocks, For gluten free Red Rocks patrons, don't miss Holidaily, which offers award-winning gluten free beer and a perfect start to your concert.
For more info on Golden, follow @VisitGoldenCO on Facebook, Instagram, Twitter and sign up for our quarterly email newsletter here.