On May 9th, 2020, Golden will enter the "Safer-at-Home" phase of Colorado's reopening. During this time, visitors within a 10-mile radius of town are welcome to come shop, get takeout from various restaurants and breweries, and enjoy the sights and sounds of downtown Golden.
Facial coverings are requested by the City of Golden and several retail stores have mask requirements to enter their stores. If you need a place to purchase a mask, you can buy that locally as well.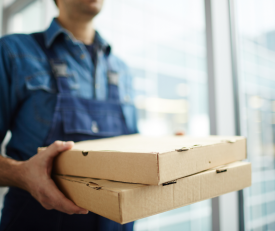 One big change with Safer-at-Home is that retail businesses are now able to open to the public. Check our Support Local page for an idea of who will be open and in what capacity. Not every retail store in Golden will reopen this Saturday, so make sure you check with individual businesses before venturing out to confirm that they're open.
Restaurants and bars are still required to have their dining rooms closed, but our Takeout Takeover program is stronger than ever. Check the list for places you can grab food to-go and enjoy it by Clear Creek or in another peaceful part of town. 
Clear Creek Trail is still open for public use, but the creek itself it closed to all recreation water activities. (Full list and press release can be found here.) Visitors are welcome to take a relaxing stroll alongside one of our most visited spots on their way to or from downtown.
When you're in public, please maintain a 6' distance from other visitors and continue to practice good hygiene by washing your hands with soap and water, making sure your coughs and sneezes are covered, and limiting gathering sizes to 10 or less people.
Most importantly, be patient and kind to each other. We've stayed #GoldenStrong throughout this pandemic and are thrilled to be able to welcome people back to town. Know that we're smiling under our masks. We hope you are, too.