Treat mom to a special Mother's Day in Golden! Visit Golden to enjoy fresh, mountain air with a creekside walk, downtown window shopping or a self-guided public art walking tour or hist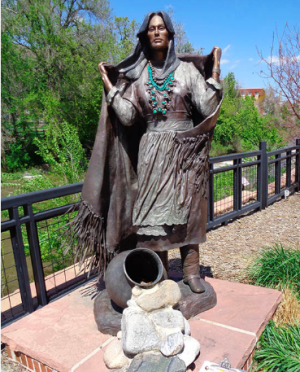 ory walking tour. Afterwards, enjoy a gourmet grab-and-go meal from one of Golden's beloved restaurants. You can also order ahead for a curbside pick-up of a special gift for Mom from a charming Golden boutique or a gift card to enjoy a spa treatment or restaurant meal another time.
Here's a list of ways to celebrate Mom in Golden. And why not consider celebrating on Saturday or even Friday – Mom won't mind if you schedule a special outing early and it may allow for more room to roam while we observe the Safer-at-Home guidelines.
Make Mom proud and head to Golden to support the local businesses and enjoy the beautiful Colorado outdoors. Here are some ideas sure to make for a perfect Mother's Day.
Golden Gifts Mom Will Love - Order curbside pick-up from one of these Golden favorites or peruse the Visit Golden shopping page for more options:
Earth Sweet Botanicals – Someone as sweet as mom will love the aromatic offerings at this French Provencal themed store, offering nature inspired home and garden décor.
Marrygrams – How about some special stationary or a card set? Candle or unique gift set? Check out their website for all types of gifts she'd enjoy.
Spinster Sisters -  What's not to love about luxurious lotions, bath bombs, and sweet-smelling soaps made in Golden. They even have hand sanitizers to keep Mom safe!
Baby Doe's – Bet Mom would love a new springy outfit, scarf, sun hat or piece of jewelry from this beloved Golden mainstay.
Meyer Hardware – This long running hardware store has it all and is open as an essential business. If Mom likes to garden, cook or even camp, this is a great place for gifts.
Mother's Day Meals to Go & Restaurant Gift Cards - No matter what type of food mom likes, you're sure to find it in Golden. Order a special meal to go and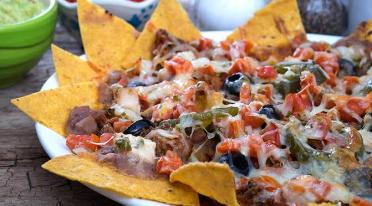 enjoy with mom at home or picnic in the car from a favorite Golden vantage point to enjoy the view. You can also buy a gift card and look forward to dining together soon in Golden. Golden's Take Out Takeover features all the spots offering take-out and most also have gift cards for sale too.
Cheers, Mom! Mom might also enjoy a special bottle of spirits from Golden Moon or State 38 or a growler from a Golden brewery. Don't forget to say "cheers" to Mom!
Gift Cards for a Golden Getaway with Mom – Plan on some future pampering in Golden by purchasing a gift card to a Golden spa or salon. Or maybe you and Mom want to make a weekend of it? There are lots of excellent spots to stay in Golden and you can look forward to a special getaway soon.
Mother's Day Photo Contest- Tell Us Why Your Mom Is Golden - In honor of Mother's Day, show and tell us why your mom is Golden for a chance to win a perfect Golden getaway for you and mom. For all the details, click here.
For more ideas for a great time in Golden with Mom, head to VisitGolden.com.