Help Golden Restaurants Recover, Enjoy a 'Taste of Golden,' Earn a Goodie Bag & Win Prizes
This May, diners in Golden are in for a treat. May is "Golden Restaurant Appreciation Month" and Visit Golden and the Golden Chamber of Commerce have joined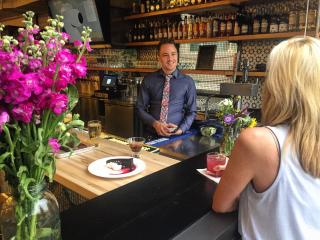 forces to offer incentives and prizes to help jumpstart the economic recovery of Golden restaurants.
To kick off Golden Restaurant Appreciation Month, there will be a ribbon cutting on May 1 at 10 a.m., under the "Welcome to Golden" Arch on Washington Avenue. Mayor Laura Weinberg will read a proclamation and cut a ribbon that will span across Golden's main street. The event is an official welcome back for Golden restaurants, bars and breweries as restrictions lift and the city enters the recovery phase of the Covid19 pandemic. Three additional ribbon cuttings will also occur simultaneously in other dining spots of Golden: at the Canyon Point area in the courtyard near Cast Iron Tavern and Ali Baba; along South Golden Road in the King Soopers shopping center, near Pizza Hut; and the West Colfax area, in the courtyard between Vice Kitchen and Over Yonder Brewing.
Golden restaurants faced very difficult conditions over the past year. Not only did they experience the state mandated COVID closures and dining capacity limits, but restaurants also suffered from the overall decline in visitation and foot traffic. The city's most popular attraction, the Coors Brewery Tour, remains closed and many workplaces continue to operate with a remote workforce. Although conditions are improving and Golden is beginning to "get back to normal," most restaurants continue to face challenges.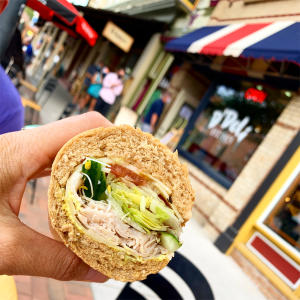 According to Megan Pinson, community marketing director for Visit Golden, "Many Golden restaurants reduced staff, altered their accommodations, and in some cases, even closed their doors. We wanted to collaborate with other Golden organizations to support Golden restaurants. They are such a vibrant part of the community and we hope people embrace this effort, enjoy some excellent food and have some fun along the way."
"The Golden Chamber of Commerce is proud to be a partner of Golden Restaurant Appreciation Month," said Nola Krajewski, executive director of the Golden Chamber of Commerce. "We encourage area residents to get out and support locally-owned restaurants, whether through takeout, curbside pickup, delivery or dining-in. "
From April 30 – May 9, the Golden Chamber of Commerce is offering a new twist on its popular Taste of Golden annual event.  Instead of a one-time event under one roof, Taste of Golden 2021 will encourage foodies to visit participating establishments for fun and trivia for 10 days. Free of charge, participants will enjoy app-based challenges to earn points for prizes, followed in real-time with a leaderboard and photos. Visit goldenchamber.org for more information.
Throughout the month of May, customers should collect their receipts of $10 or more from any Golden restaurant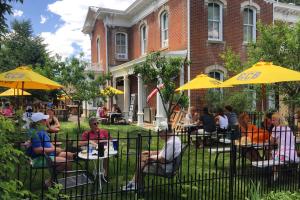 and bring them to the Golden Visitors Center (1010 Washington Ave. Golden) to pick up a Golden Restaurant Appreciation Month goodie bag containing a commemorative tasting glass, Golden Ticket and coupons to local businesses. (Receipts must be dated May 2021 and the receipt must have a Golden restaurant name, location, and date for verification.)
Also, follow @VisitGoldenCO on social media for other opportunities to win great prizes during Restaurant Appreciation Month. Golden Restaurant patrons are encouraged to share photos of their meals on social media with the hashtag #LoveGoldenRestaurants to highlight Restaurant Appreciation Month and spread the word.
For more information on Restaurant Appreciation Month or details on how to win, visit visitgolden.com.