After six years in Denver, The Wright is moving to its new home in Golden May 1-3, 2018 and bringing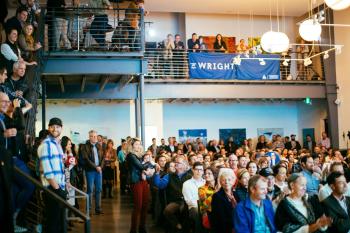 together the most innovative entrepreneurs and communities from the Rocky Mountain region for three days of talks, workshops and celebrations.
This year, The Wright is expanding its program with open-to-the-public keynotes and sessions that culminate with its signature event, Award Night, hosted in partnership with Colorado School of Mines.
"The Wright is all about celebrating and recognizing independent spirits, resilient communities and purposeful work," says Chuck Sullivan, co-founder of Something Independent, the visionary team who handcrafts and produces The Wright.
Golden-based Yeti Cycles, pictured below (photo by Patrick Russell), is one of the 13 companies who will be showcased on Thursday,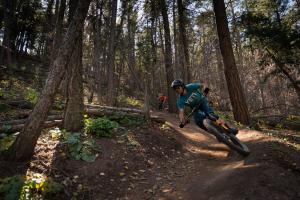 May 3 at The Wright Award Night. Other 2018 Wright contenders include Powderhorn Resort, Weston Snowboards, Strafe Outerwear and Cotopaxi.
"Golden is the ideal backdrop to host the leaders, entrepreneurs and startups from across the Rocky Mountain West," says Jen Thoemke, owner of Connects Workspace that houses Traxion Accelerator. Thoemke is also co-chair of the Golden Host committee for The Wright. "The Wright is a tremendous opportunity for our local community to learn, connect and - at the same time - showcase what Golden has to offer,"
Golden was founded over 150 years ago by entrepreneurs with adventurous spirits, and it continues to attract like-minded people today; from miners, brewers, ski and bike manufacturers, to scientists and engineers, adds Golden Mayor Marjorie Sloan. "These entrepreneurs share a sense of determination, a desire to innovate, and a love for the outdoors. The Wright represents all of these great things, and we are excited to host this unique summit and award program here in Golden."
For more information, a full schedule or tickets for The Wright, visit thewright.co.