Mark your calendar for first quarter fun in Golden in 2022. No matter what brings you to Golden, you're sure to find a friendly, small town atmosphere celebrating the season. Here's an overview of first quarter major festivals and fun and you can find a full listing of all Golden events at visitgolden.com/events-all. Due to changing conditions, always confirm your event and current guidelines on the day-of.
Colorado Cowboy Poetry Gathering, January 15 & 16, Celebrate 33 years of tradition as cowboy poets, western singers and old fashioned yodelers bring to life the joys and hardships of the old west at this uniquely Colorado gathering held at the American Mountaineering Museum. For tickets and line-up, visit ColoradoCowboyGathering.com.
Rocky Mountain Quilt Museum, Men's 16th Biennial Exhibit / Rocky Mountain Mile High, January 17 - April 16. Celebrate quilts made by men in this exhibit to showcase the diversity and talent in their work.
 
UllrGrass Music & Beer Festival, January 28 - 30, Named one of Colorado's top ten outdoor festivals by Westword, UllrGrass Music & Beer Festival features bluegrass artists from Nashville to Colorado. The UllrGrass Beer Festival takes place on Saturday afternoon from 1-4pm.  Patrons enjoy live music on two alternating stages while sampling craft brews and ciders from 30+ breweries from across Colorado . The evening shows on Friday and Saturday night will take place in Parfet Park under heated big top tents. Sunday is "Family Day" at UllrGrass; featuring a Virtuosity Dance performance at Noon, an UllrEgg Hunt, Costume Parade, craft activities and games. For tickets, information, and the music lineup, visit UllrGrass.com.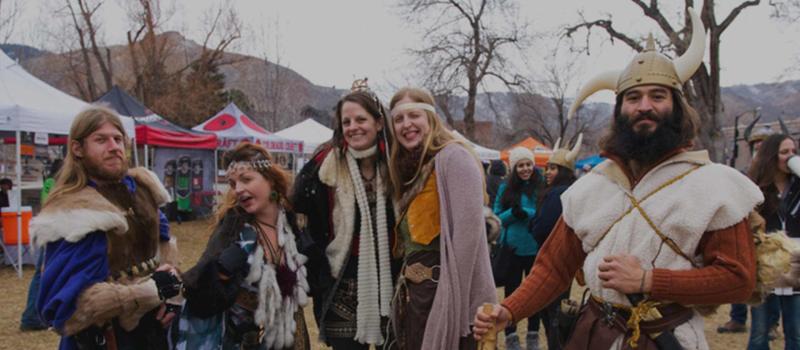 Miners Alley Playhouse, Ken Ludwig's Moon Over Buffalo, January 28 – March 22, this acclaimed comedy runs on Thursday, Fridays and Saturdays at 7:30 pm and Sundays at 2 p.m. Tickets and more info at minersalley.com.
Foothills Art Center 2022 Members Show, January 28 – April 24, this exhibit is FAC's "annual love letter to the talented community of artists that support us as members." More info: foothillsartcenter.org
Goldens in Golden, February 5, 11 am – 1 p.m., Golden will once again celebrate Golden Retrievers with the return of the "Goldens in Golden." Weather permitting, leashed Goldens and their humans will meet at the Golden Visitors Center and parade down Washington Avenue for a group photo under the arch. The event celebrates these popular pooches with lots of fun, fanfare, fluff and photo ops. Several Golden hotels are offering pet-friendly packages and local businesses are also encouraged to participate. Please note that the official "National Golden Retrievers Day" is held on Thursday, February 3rd, but the Goldens in Golden event will take place on Saturday, February 5th. Trained, friendly and leashed dogs are invited and owners are kindly requested to please clean up after your dog. Event is weather permitting, so please check the website on the day of the event for more details.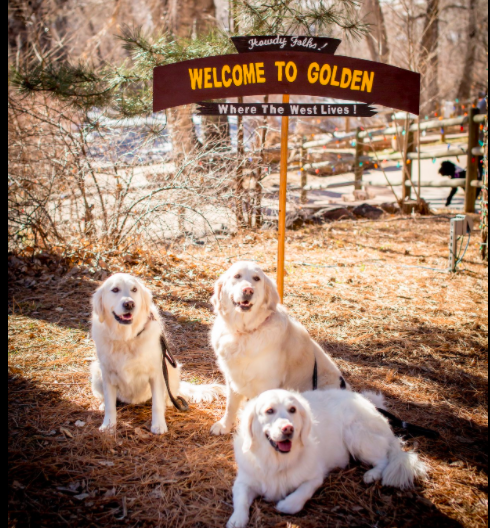 The Colorado Environmental Film Festival, February 24 – March 6, CEFF is back! After a very successful virtual adaptation in 2021, the Colorado Environmental Film Festival returns to in-person events for its 16th year. This year will include in-person events & screenings at the American Mountaineering Center in Golden, CO February 24-27! Can't make it in person? Join us February 28-March 6 for our Encore Virtual Cinema online featuring many of the films screened live in + bonus films streaming on-demand. CEFF is an exciting, inspiring, and energizing event that includes world-class environmental films with representatives from local and national organizations. CEFF screens feature-length and short films by foreign, local, and young filmmakers. and beauty of film.
For a complete list of events, activities, hikes, bike rides, restaurant and shopping opportunities, go to:  www.visitgolden.com