Since 1949, people arriving in Golden, Colorado have been greeted by a huge arch that spans Washington Ave. and proclaims, "Howdy Folks! Welcome to Golden, Where the West Lives." And never does the West live more in Golden than during the National Western Stock Show & Rodeo (NWSS).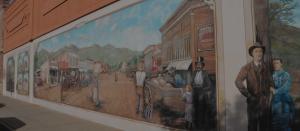 Located just 15 miles from the Denver Coliseum, Golden loves its Western heritage, which can be seen in everything from the town's well preserved Old West architecture to murals of cowboys and horses to shops filled with Native American and Western art.  You'll find statues of Buffalo Bill (who is buried above town on the top of Lookout Mountain) to works depicting the gold miners, brewers and ranchers who built this town.       
For many years Golden has hosted cowboy poets, western singers and old fashioned yodelers at the Colorado Cowboy Poetry Gathering.  This uniquely Colorado gathering is held at the American Mountaineering Museum. 
Every day is Western Day in Golden.  So slap on some cowboy boots and a wide brim hat, and here's how to enjoy an all-Western day in Golden.
BREAKFAST:  How could you not love a place called the Windy Saddle?  Located directly under the Welcome Arch, this is a fine establishment for some cowboy coffee (or maybe a cappuccino) and fresh pastries and delicious breakfast dishes.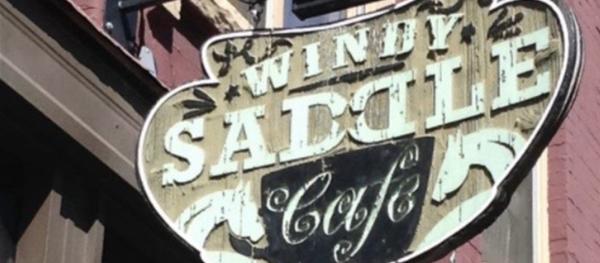 MORNING:  After you fuel up, amble down Golden's Old West main street to the Silver Horse, filled with Western wear, art and Native American jewelry.  Golden retains its 19th century covered sidewalks, making it feel like you've stumbled on to a movie set of Tombstone or Dodge City.  And Golden has plenty of wild cowboy history itself.  Sign up for a tour with Golden History Tours to learn about shootouts, murders and ghosts of the Old West, including a famous shootout that took place right on Washington Avenue. Spirits in the Wind is another perfect stop for Native American art, while the Rockin' Horse Antiques & Collectibles is filled with Old West antiques.
Then it's time to saddle up and drive the Lariat Loop Trail, a twisting and turning scenic road with drop dead gorgeous views (and drop-dead drop-offs if you miss the curve).  This is one of the great scenic highways of Colorado with many pull-offs to stop and take photos.  The snaking road takes you directly to the top of Lookout Mountain and Buffalo Bill's Grave & Museum.  Buffalo Bill was a hunter, army scout, and showman and his exciting life comes together in the museum which has everything from Sitting Bull's headdress to rifles owned by Annie Oakley.   Continue west on the Lariat Loop to the buffalo herd overlook.  The city of Denver maintains a herd of 40+ buffalo in this scenic location with snowcapped peaks along the horizon making for one-of-a-kind Western photos.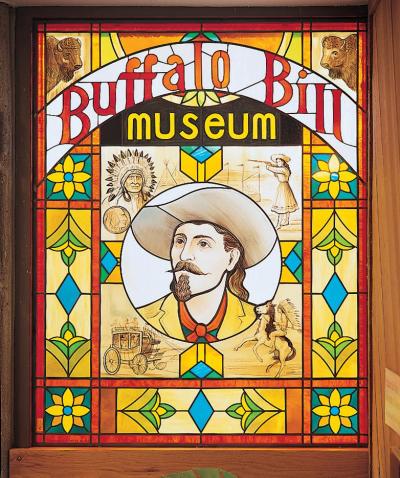 It's an easy drive back to downtown Golden where the next stop is the Golden History Museum.  Located on the banks of beautiful Clear Creek, there are two parts to the museum:  an indoor facility that has exhibits on the mining, ranching and brewing industries that developed Golden, and an outdoor Golden History Park with a full homestead including a farmhouse, barn, one-room school house, a working blacksmith shop and a 100-year old chicken coop. Bring some quarters and you can feed the chickens.
LUNCH:  Feeling hungry yourself?  Mosey over to the Old Capitol Grille & Smokehouse.  Golden was the first capital of the Colorado Territory and this building, when it was a saloon, served as the first actual capitol building.  Enjoy the best of BBQ in this historic location.  Or cross the street to the Buffalo Rose.  This building was once a hotel where Ulysses S. Grant stayed.  Today, it's a wonderful setting of indoor and outdoor patio seating with skylights letting in bright Colorado sunshine.  Try some buffalo!  It has less calories than chicken.  If it's a beautiful day, head to D'Deli where you can pick up a buffalo Ruben or smoked elk sandwich and enjoy them at free picnic tables along fast rushing Clear Creek.  Also along the creek, is the site once occupied by the Golden Mill, which is now a giant, two level food hall with indoor, outdoor and rooftop seating.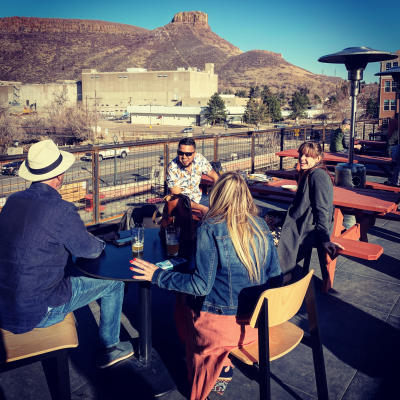 AFTERNOON:  It was the railroads that turned Colorado from a wilderness into a state in 1876, and the Colorado Railroad Museum has a fascinating collection of locomotives, rail cars, cabooses and railroad paraphernalia.  Young and old love the intricate and huge model railroads that feature an HO scale model inside with a city, mountains and a complete circus, or stroll around the gigantic outdoor G-scale railroad that navigates through a landscape of real miniature trees.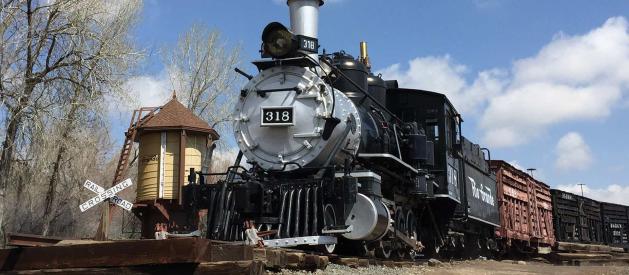 It's only 15 minutes from here back to the Stock Show.  Or if you're feeling a little dry after looking at the Western rocky buttes that surround the town, Golden brews more beer than any other city on the planet.  Unfortunately, Coors Brewery, the largest single site brewery in the world, is still closed with COVID restrictions, but Golden has nine craft breweries that are open, all with outdoor beer gardens.  Sit by a fire pit at the Golden City Brewery or Mountain Toad, or enjoy the mountain views from New Terrain, Cannonball Creek and Over Yonder. 
As the sun sets behind Lookout Mountain, casting amber light on the high buttes of North and South Table Mountains, you'll have enjoyed a true Western experience in the town "where the West lives."