Located a short drive from anywhere in Metro Denver, Golden goes all out with events to celebrate spring and summer. From art to adventure, Golden gatherings are sure to be the highlight of the season. Mark your calendars now!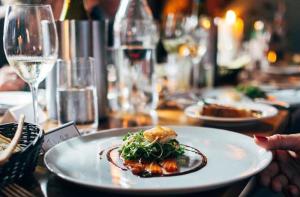 Taste of Golden – March 19, 2018 – Sample fare from Golden's restaurants, eateries, sweet-shops, breweries and distilleries. Advance ticket purchase required.
Colorado School of Mines E-Days – April 12 – 14, 2018 – Since 1934, Mines students have put aside the stress of studying each spring to celebrate Engineering Days (E-Days) and honor CSM's unique history, traditions and unflappable Oredigger spirit. Activities include an Ore cart Pull, Field Days, cardboard boat races on Clear Creek, a concert, fireworks and more.
Ladies Only Sample Tour – May 3, 2018 – This annual "Girls' Night Out" features fabulous freebies and special deals at dozens of Golden stores. A perfect evening to visit downtown Golden shops with girlfriends and enjoy complimentary treats and drinks along the way.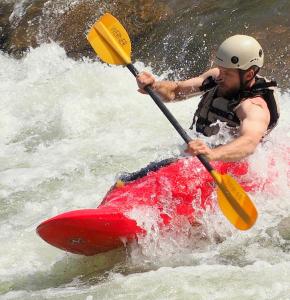 Golden Games – May 18 – 20, 2018 - Enjoy adventure sports competitions highlighting: kayaking, SUP (standing up paddleboarding), fly fishing and a Vendor Village. This annual celebration of all things adventurous is a great way to get excited for the summer!
Colorado Railroad Museum – Spring & Summer event highlights include Steampunk at the Station (May 12) Dinosaur Express Train (July 14), Rails and Cocktails (August 3) or Ride the Rails Saturday (Saturdays through mid-May and then rides are offered Thursday – Sundays during the summer).
ARTSWEEK GOLDEN - July 16 – 22, 2018 - ARTSWEEK GOLDEN is a week-long celebration of the arts orchestrated by Foothills Art Center in partnership with Golden arts-oriented organizations. All week long, visit Golden for pop-up art installations, plein air sessions, kids activities and a juried weekend arts festival on the CSM campus.

The Mopar Street Party  - July 19, 2018 – This lively street party kicks off Mile High Nationals NHRA racing weekend on Washington Avenue in downtown Golden. Event highlights include race car driver autographs and local car club displays along with live music, concept cars, and, of course, food and beer.
Buffalo Bill Days - July 26 – 29 - Thousands of people fill the streets of Golden for Buffalo Bill Days. Catch Cody's Wild West, the popular parade, mutton busting, live music, an orphan car and a classic car show, a golf tournament, food and merchandise vendors and much more.
Movies and Music in the Park - August 3, 10, 17 & 24 - Free music and a family-friendly movie each Friday night in Parfet Park. Bands begin performing at 7 p.m. and the featured movie of the night begins at dusk, around 8:30 p.m. The movies are shown on a giant inflatable screen under the stars.
The 28th Annual Golden Fine Arts Festival - August 17 – 19 - Browse a variety of beautiful art at Colorado's most accessible arts festival, the Golden Fine Arts Festival, on 11th Street just west of Washington Avenue in historic downtown Golden. The juried festival is an open-air art gallery in a gorgeous, foothills setting adjacent to Clear Creek. The Festival is well known for its quality, affordability, ambiance and features a variety of media. Presented by the Golden Chamber of Commerce.
No matter what brings you to Golden this spring or summer, you're sure to find a small town atmosphere reveling in the season. You can also find a full listing of Golden events at visitgolden.com/events-all.