This spring break, why not learn a fun new skill while enjoying a Golden getaway? Whether you're in town for the day or for the whole week, Golden serves up sweet options for spring break.
Climbing classes at Earth Treks Golden- One of the biggest climbing gyms west of the Mississippi resides in our little town, and they offer daily climbing classes for various levels of climbers. Earth Treks is a solid indoor climbing option, and if the weather holds after you've secured the skills, head outside to hit up the Golden Cliffs on North Table Mountain, Clear Creek Canyon or Lookout Mountain.
Candle making at Mountain Lux Candles- Need a cloudy day activity? How about candle creation at Mountain Lux Candles on Washington Avenue? Personalize the scent, container, and label to create a luxurious candle commemorating your trip.
All things trains at Colorado Railroad Museum- From building model trains to riding behind the historic Galloping Goose, Colorado Railroad Museum is a train enthusiast's dream. With crafts ranging from Thomas the Tank Engine to Lego train building, the museum promises to keep small hands busy during spring break.
Budding artists flourish at Foothills Art Center- During Jeffco spring break, FAC offers three days of art classes to inspire and entertain your little artist with gallery activities, studies of original works of art, and creative studio projects.
Golf at Fossil Trace Golf Club- Golden's golf club just opened for the 2019 season. Soak up the sunshine and walk the course (among prehistoric fossils), or dust off your skills and take a lesson with one of the pros.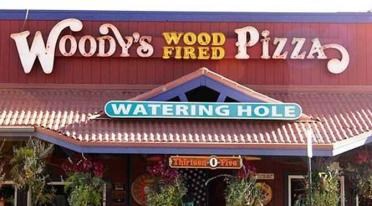 Kid-friendly dining options include breakfast at Windy Saddle Café, lunch at Bob's Atomic Burgers, or dinner at Woody's Pizza.
Lodging choices range from the new Origin Hotel to our historic Golden Hotel and Table Mountain Inn.
For more information, visit www.visitgolden.com.