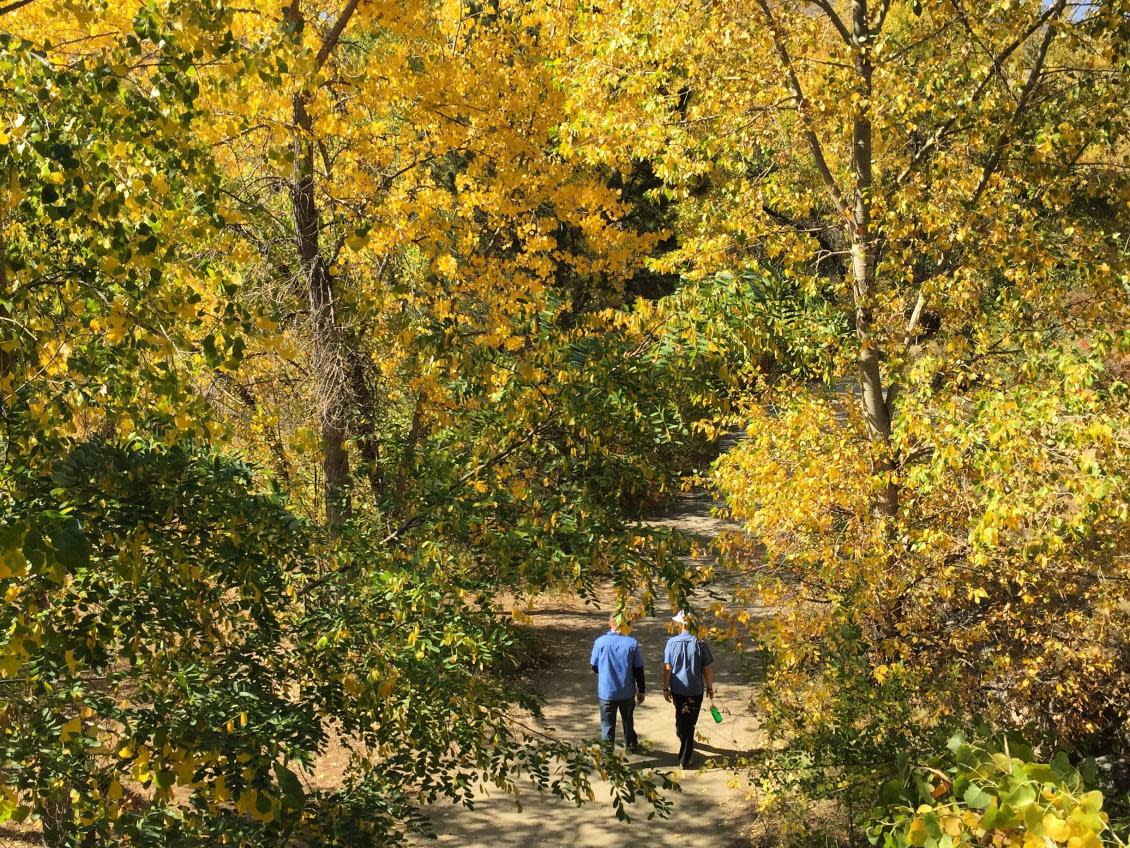 Here's what's happening in Golden throughout Autumn. Why not plan a perfect day trip, weeknight escape or weekend staycation? Whether you want fun for the whole family or a relaxing getaway, Golden is the place to go. Due to changing restrictions/conditions, we encourage you to check www.visitgolden.com for the latest on any scheduled event. 
Weeknight Escapes in Golden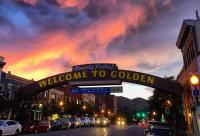 Experience Golden like a local with a weeknight getaway. With Colorado's later sunsets, you have plenty of time for happy hour and a hike, dinner on a patio, live music or theater. Enjoy less crowds and more room to roam. Check out the Visit Golden website for events and ideas to liven up your weeknights.
Sip Your Way Through the World's Biggest Little Beer Town with Tap Trails!
Did you know that Golden brews more beer than any other city on the planet? Be part of Golden's legendary craft beverage scene with the Golden Tap Trail, a free mobile passport that will take you to the best breweries and distilleries in beautiful Golden. Score great deals and discounts at your favorite local breweries and distilleries. You can redeem deals at 12 locations and earn a Golden Tap Trail stainless steel pint glass. Cheers!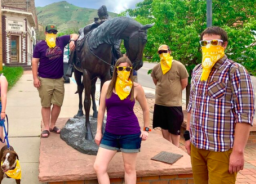 Tour Golden by Foot, Haywagon, e-Bike and More
There are so many ways to check out Golden in the fall. Golden History Tours offers a variety of guided walking tours – even Haunted Ghost Tours in the fall – where you'll hear all amazing stories of Golden's storied past. If you're more focused on getting to know Golden's bar scene, Golden History Tours offers a Wild West Pub Crawl or you can reserve a spot with the Golden Hayride and ride along in a haywagon as you check out the beer scene. Or, if you prefer to tour on your own, you can check out the self-paced History Tour and Public Art Tours of Golden or check out an e-Bike from Adventure West or Pedego and pedal (or pedal-assist!) your way through town. 
William Stoehr; Stigma and Survival at Foothills Art Center, August 27 – October 31, 2021
William Stoehr creates large iconic portraiture filled with emotion and depth. Inspired by the overdose and death of his sister, William's artwork is meant to breach the stigma surrounding opioid abuse and addiction. His style is built around freely rendered faces, gazing into the viewer with ambiguous expressions, allowing the audience to project their emotion into the work. Drips, textures, aggressive line work and metallic embellishments create a dynamic and powerful experience for the viewer.  This show will feature his signature painted works alongside new digital evolutions. Check out Foothills Art Center for more info. 
Golden Sidewalk Sale, September 11, 2021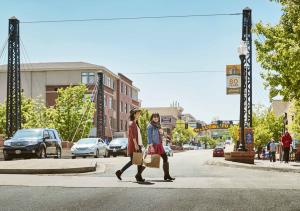 Bargain hunters and shoppers, take note, the Golden Sidewalk Sale returns! It's a perfect time to pick up some bargains and support your favorite local merchants all while enjoying a September Saturday in Golden! There will be a mobile bubble tower, kids' face painting and crafts and more info here.
Day Out with Thomas at the Colorado Railroad Museum, September 11, 12, 18, 19, 25 & 26, 2021
Day out with Thomas is a fun-filled event that offers families the opportunity to hop on board an interactive train ride with a life-sized Thomas the Tank Engine and enjoy access to hands-free activities including live entertainment, scavenger hunt, hay bale maze, stage shows, sing-a-longs and much more! It's full steam ahead to an unforgettable day with a host of train-related activities. Capacity is limited and advanced tickets are required. More info here. 
Fall Foliage by Foot
Denverites love to "go for the gold" in the fall, setting out on day trips as the aspens put on their annual color show. But the gold rush from Denver can mean bumper-to-bumper traffic. A better idea? Golden, Colorado. Avoid crowded highways and chart a gorgeous drive – or hike – through splendid fall colors around Golden. You'll miss the crowds, save time and can even enjoy leisurely post-fall foliage fun at Golden's acclaimed restaurants, beer gardens and outdoor patios. Check out some ideas from Visit Golden's website.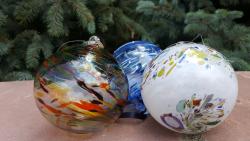 The Golden Glass Orb Hunt, October 1 – 31, 2021
Throughout the entire month of October, a beautiful one-of-a-kind glass orb will be hidden daily somewhere in Golden by Foothills Art Center. These valuable glass orbs are handcrafted by a Colorado artist. Location clues are posted to Instagram - it's a fun way to hunt for treasure in the gorgeous town of Golden! Event details can be here. 
Autumn Fest, October 3, 2021
The Golden History Museum (923 10th St.) and Golden History Park present Autumn Fest, a packed afternoon of fun with free family activities, including incredible chalk art, hourly puppet shows (plus hands-on stations to make your own show), make-your-own-bubbles station, silent movie viewing, 4-H petting zoo, craft stations, BIG TRUCK demo (Streets, Fire, and Police Departments), costumed Civil War interpretation, Westernaires pony rides ($3 per ride), CODA Brewing Company beer garden and local food vendors.
Golder Beer Tasting and Chile Cook Off, October 9, 2021
Spice up your fall with Golden's beloved annual autumn salute to chili and beer. The event will be held in Parfet Park at 10th and Washington and is sure to "knock your boots off!" More info can be found here
Colorado Railroad Museum's Harvest Haunt, October 23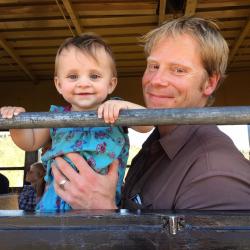 It's full steam ahead for tricks, treats and trains! The Harvest Haunt at the Colorado Railroad Museum features the Olde Railroaders Silly Graveyard, "not-so-spooky" Haunted Railcars, a hay bale maze, live music and a Pumpkin Patch cart.
And – it's never too early to mark your calendars for Golden's beloved holiday events. More details coming soon…
Golden Candlelight Walk, Friday, December 3, 2021
Olde Golden Christmas Parade, December 11, 2021